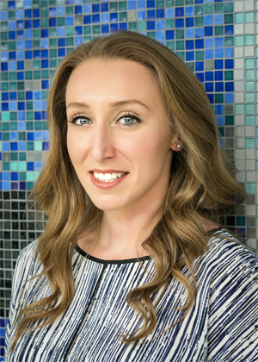 Kerri-Leanne Taylor is the Program Coordinator at the Center for the Humanities. She is a third-year English PhD student at the University of Miami.

Originally from Stockport, England, Kerri received her BA in English and Communications from Virginia Wesleyan College, graduating summa cum laude. She played four years of intercollegiate basketball, serving as team captain during her senior year, when the team won the conference championship and played in the National Collegiate Athletic Association tournament. Kerri was also a three-time recipient of the W.B. Shafer, Jr. Scholar-Athlete Award, honoring the student-athlete with the best grade-point average for the academic year.

During her last two years at Virginia Wesleyan, Kerri served as Sports Editor for the Marlin Chronicle, the college's award-winning student newspaper. She received the third-place award in Sports Features from the Society for Collegiate Journalists (SCJ), the American honor society for student journalists. In addition to being a member of SCJ, Kerri was inducted into Phi Eta Sigma Honor Society, Chi Alpha Sigma Honor Society, and served as Vice President of Sigma Tau Delta Honor Society.

Before starting her graduate studies, Kerri worked in the communications department at the non-profit breast cancer organization, Susan G. Komen Tidewater, in Virginia Beach, Virginia. Her main responsibilities included event planning, graphic design, web development, writing, and copyediting. Kerri went on to work in marketing for a Virginia Beach construction company, where she developed successful marketing programs, whilst honing her design and communication skills.

Now enrolled in the University of Miami's English PhD program, Kerri's academic interests include women writers, gender and sexuality studies, and environmental humanities. She presented "A Mother's Legacy: Finding Mary Wollstonecraft in Mary Shelley's Mathilda" at the Mary Wollstonecraft: Life, Work and Legacy Conference at the University of Hull, UK in March 2017. She also presented "The Hidden Superpower of Black Panther (2018): Ecofeminist Role Models" at the Page 23 Literature Conference at the Denver Comic Con in June 2018. She was the 2017-2018 UGrow fellow for Communications and Curriculum in the English Department.