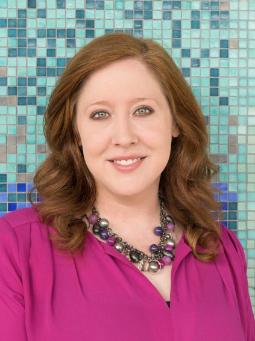 Dr. Meg Homer received her B.A. from the University of Richmond, where she studied English and Psychology.  She then earned her Master's degree in Social Work from Virginia Commonwealth University, concentrating on clinical practice.  During her graduate studies, she completed internships as a case manager with Head Start and as a therapist with the Center for Psychological Services and Development. Although she enjoyed her work with young children at Head Start, Dr. Homer's time as a therapist sparked a passion for working with college students.  Dr. Homer then began her career in higher education administration, serving as Associate Director of Academic Affairs with the Honors College at Virginia Commonwealth University.  There, Dr. Homer oversaw honors advising services and the honors curriculum and organized a variety of academic programming including a lecture series focused on diversity issues.  Drawing on her social work experience, she also taught an honors course on gender identity, which reignited her own love of learning. 
In the summer of 2017, Dr. Homer received her Ed.D. in Leadership from Virginia Commonwealth University.  Her doctoral studies were focused on an evaluation of an honors program with emphasis on behavioral and emotional engagement.  Dr. Homer continues to be interested in engagement and the effect on student success, retention, and persistence.  She is committed to offering programming that enriches the student experience, particularly through research.
Born in Fredericksburg, VA, Dr. Homer has lived in several states along the east coast.  Although she will likely always consider Virginia her home, she is excited to be living in Miami, where the intersection of so many cultures and experiences provide a nurturing environment for lively discussion.  Dr. Homer looks forward to fostering such interactions at the Center for the Humanities and beyond. 
Email: mkh81@miami.edu
Phone: 305-284-1580