Kadji Amin:
"Deidealization: A Heuristic for Politicized Fields of Study"
Monday, October 28, 2019; 5:00-6:15pm

Modern Languages and Literatures Conference Room (Merrick 210-01)

 
Description TBA.  This lecture is made possible by the Gender Studies Interdisciplinary Research Group, the Departmend of History, Departmend of Modern Languages and Literatures, the Department of English, and the Center for the Humanities.  
 

Kadji Amin is Director fo Graduate Studies and Assistant Professor of Women's, Gender, and Sexuality Studies at Emory University.  
---
Shalini Puri:
"TBA"
Thursday, January 30, 2020 at 4pm

Location TBA

 
Description TBA.  This lecture is made possible by Humanities Fieldwork Interdisciplinary Research Group and the Center for the Humanities.  
 

Shalini Puri is Associate Professor of English at the University of Pittsburgh.  Professor Puri works on postcolonial theory and cultural studies of the global south with an emphasis on the Caribbean. Her research spans memory studies, feminism, marxism, nationalism, fieldwork, the arts, everyday cultural practices, and activism. She continues to be interested in studying the cultural practices, conflicts, and solidarities that have arisen out of the overlapping African and Asian diasporas set in motion by slavery and indentureship. She is a member of Pitt's Race, Poetics, and Empire research group and is co-editor (with Kofi Campbell) of the Palgrave Macmillan series New Caribbean Studies. As a core member of the recently formed Pitt Prison Education Project, she has also taught a Literature course in which Unviersity of Pittsburgh students and incarcerated students studied together at a state prison.
---
Tania Lombrozo:
"Explanation: The Good, The Bad, and the Beautiful"
Thursday, February 20, 2020 at TBA

Location TBA
Like scientists, children and adults are often motivated to explain the world around them, including why people behave in particular ways, why objects have some properties rather than others, and why events unfold as they do. Moreover, people have strong and systematic intuitions about what makes something a good (or beautiful) explanation. Why are we so driven to explain? And what accounts for our explanatory preferences? In this talk I'll present evidence that both children and adults prefer explanations that are simple and have broad scope, consistent with many accounts of explanation from philosophy of science. The good news is that a preference for simple and broad explanations can sometimes improve learning and support effective inferences. The bad news is that under some conditions, these preferences can systematically lead children and adults astray.

This lecture is presented by the Cognitive Studies Interdisciplinary Research Group with support from the Department of Philosophy and the Center for the Humanities.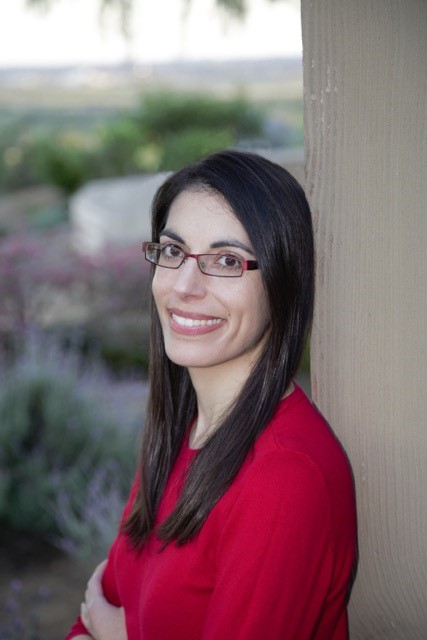 Tania Lombrozo is a Professor of Psychology at Princeton University, as well as an Associate of the Department of Philosophy. She received her Ph.D. in Psychology from Harvard University in 2006 after receiving a B.S. in Symbolic Systems and a B.A. in Philosophy from Stanford University. Dr. Lombrozo's research aims to address foundational questions about cognition using the empirical tools of cognitive psychology and the conceptual tools of analytic philosophy. Her work focuses on explanation and understanding, social cognition, causal reasoning, and folk epistemology. She is the recipient of numerous early-career awards including the Stanton Prize from the Society for Philosophy and Psychology, the Spence Award from the Association for Psychological Science, a CAREER award from the National Science Foundation, and a James S. McDonnell Foundation Scholar Award in Understanding Human Cognition. She has blogged about psychology, philosophy, and cognitive science at Psychology Today and for NPR's 13.7: Cosmos & Culture.
---
Suzanne Marchand:
"A Fragile Business: The Porcelain Industry in Eighteenth-Century Europe"
Wednesday, March 18, 2020; 4pm-6pm

Location TBA
This talk will treat porcelain-making--one of the great mercantile industries of the eighteenth century--not as a form of art but as a business, one which nicely illustrates the complexities of luxury production and consumption in the Holy Roman Empire's final decades.  Drawing on extensive archival research, it will pull back the curtain to describe the operation of porcelain manufactories and detail the means by which an increasingly affordable commodity was marketed, sold, and used.  The talk will conclude with a discussion of Central European porcelain's integration into the European luxury market by the 1770s.  This phenomenon made Meissen--the first European manufactory--a 'brand' but also exposed it and other German firms to competition generated by the new fashion leaders,  Sèvres and Wedgwood.
This lecture is presented by the Medieval and Early Modern Studies Interdisciplinary Research Group with support from the Department of History, the Lowe Art Museum, and the Center for the Humanities.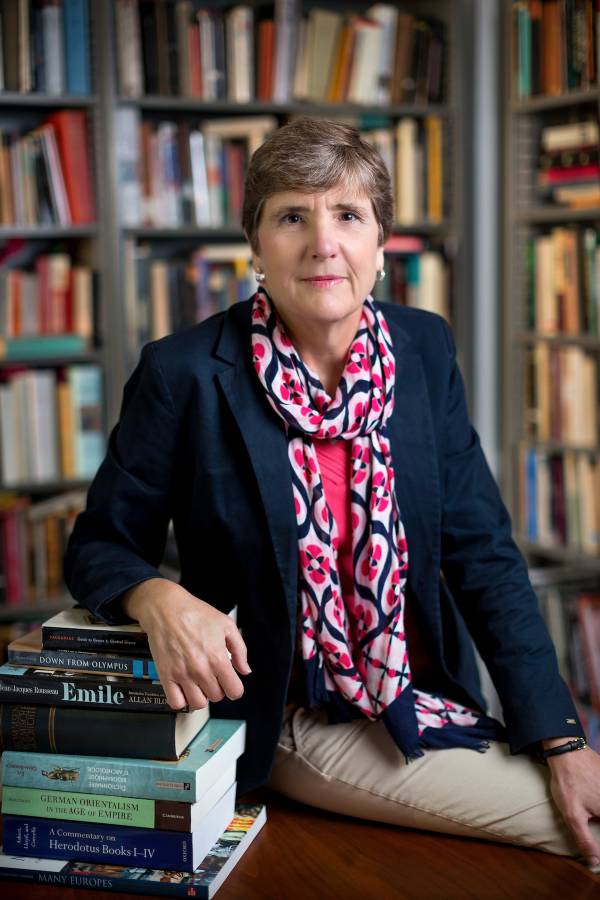 Suzanne Marchand is Boyd Professor of History at Louisianna State University and holds an additional appointment in the Department of Comparative Literature.  Professor Marchand's work focuses on European intellectual and cultural history, spanning the early modern and modern periods.  In addition ot her work on the history of the humanities, her largest current project focuses on the history of the porcelain industry in central Europe.  Professor Marchand is the author or editor of five books and dozens of chapters and articles, has received numerous prestigious fellowships and prizes, has served in professional leadership positions at the highest level, and is regarded by her peers as being in the highest echelon of historians.