Kadji Amin:
"Deidealization: A Heuristic for Politicized Fields of Study"
Monday, October 28, 2019; 5:00-6:15pm
Modern Languages and Literatures Conference Room (Merrick 210-01)
This talk seeks to bridge contemporary debates on affect and method occurring in literary studies, on the one hand, and in women's, queer, and trans studies, on the other. It contends that the two-step between idealization and critique, not the dominance of critique, is the overriding methodological problem for politicized fields of study. Returning to Melanie Klein, Amin considers the potential harms of idealizing reparation – an influential method in queer studies and queer of color critique. In the present, the weight of scholarly idealization in women's, queer, and trans studies falls on marginalized Black and brown bodies, placing particular burdens on scholars of color. Against the binary of idealization and critique, Amin proposes deidealization as a minor mode of the reparative that allows scholars to hold onto their political ideals while sympathetically recognizing how objects of study inevitably fall short of them.

This lecture is made possible by the Gender Studies Interdisciplinary Research Group, the Departmend of History, Department of Modern Languages and Literatures, the Department of English, and the Center for the Humanities.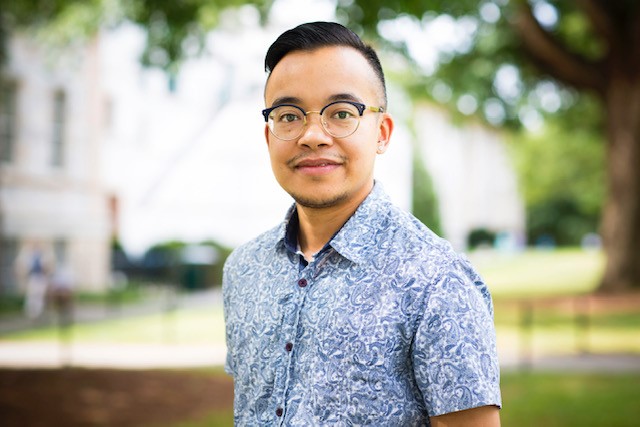 Kadji Amin is Director fo Graduate Studies and Assistant Professor of Women's, Gender, and Sexuality Studies at Emory University.  Kadji Amin was previously an Assistant Professor of Queer Studies in the Department of Women's, Gender, and Sexuality Studies at Stony Brook University, a Mellon Postdoctoral Fellow in "Sex" at the University of Pennsylvania Humanities Forum (2015-16) and a Faculty Fellow at the Humanities Institute at Stony Brook (2015). He earned his Ph.D. in Romance Studies (French) with a graduate Certificate in Feminist Studies from Duke University in 2009. His research, which focuses on the disorienting effects of the queer and transgender past on politicized fields of scholarship, is published or forthcoming in GLQ, Transgender Studies Quarterly, Feminist Formations, Women's Studies Quarterly, French Studies, Études françaises, and L'Esprit créateur. He is coeditor, with Amber Jamilla Musser and Roy Pérez, of a special issue of ASAP/Journal on "Queer Form" and is the "Books in Brief" editor for GLQ: A Journal of Lesbian and Gay Studies.  
---
Shalini Puri:
"Fieldwork, Memory Studies, and the Public Humanities in the Anthropocene"
Thursday, January 30, 2020 at 3pm
Shalala Center, Senate Room 
Academic writing on both postcoloniality and the anthropocene often focuses on tragedy. The organizing vocabulary is often that of loss, death, stasis, crisis, catastrophe. Puri's concerns diverge from these, seeking out instead narratives that honor life and live joyously in the uncertain present. Taking the Grenada Revolution as a case-study, she approaches the postcolonial anthropocene less through spectacular moments of violence or success, tragedy or triumph, than through quieter, slower, and more enduring everyday processes that involve both individual and collective practices of remembrance.

Thinking through memorials, re-enactments, verbatim theater, landscape-as-setting, speculative and imaginative methods, Puri suggests ways that fieldwork informed by literary and performance studies can help reshape memory, action, and community. Drawing on theories of genre, affect, embodiment, social movements, and environmental justice, her central conceptual and methodological questions include: How might we strengthen the movement between Memory Studies and transformative action? How can fieldwork, suffused with the methods of the humanities, help? What silences continue to loom large and why? What are appropriate ways of approaching these silences? What forms of agency and collaboration does fieldwork in the humanities demand and enable?  And what forms of community, emotional sustenance, and joy does it offer? And finally, what might an eco-critical memory of the Grenada Revolution look like and accomplish?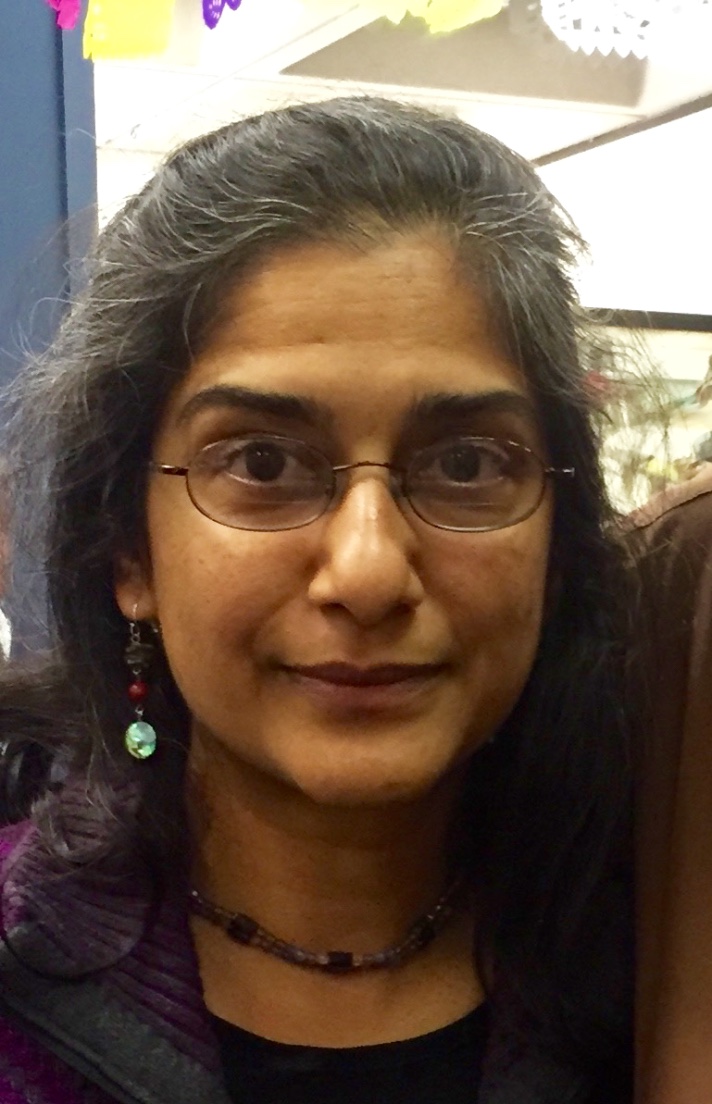 Shalini Puri is Professor of English at the University of Pittsburgh.  She works on postcolonial theory and cultural studies of the global south with a focus on the Caribbean. Her research spans memory studies, feminism, marxism, nationalism, incarceration, the arts, everyday cultural practices, fieldwork, and activism. She continues top be interested in the cultural practices, conflicts, and solidarities that have arisen out of the African and Asian diasporas set in motion by slavery and indentureship.  Her 2014 book The Grenada Revolution In the Caribbean Present: Operation Urgent Memory grows out of an interest in an interdisciplinary humanities.  Her bookThe Caribbean Postcolonial: Social Equality, Post-Nationalism, and Cultural Hybridity won the Gordon and Sybil Lewis Award for best book in Caribbean Studies in 2005.  She co-edits the Palgrave Macmillan series "New Caribbean Studies," which features  interdisciplinary and humanities-informed scholarship.  Puri is a member of Pitt's Race, Poetics, and Empire research group. As a founding member of the recently formed Pitt Prison Education Project, she teaches Literature courses in which University of Pittsburgh students and incarcerated students studied together at a state prison. Her work in progress is on the global politics and poetics of water.   
---
Tania Lombrozo:
"Explanation: The Good, The Bad, and the Beautiful"
Tuesday, February 18, 2020; 3:30-5:00
Richter Library: Fexible Learning Space
Like scientists, children and adults are often motivated to explain the world around them, including why people behave in particular ways, why objects have some properties rather than others, and why events unfold as they do. Moreover, people have strong and systematic intuitions about what makes something a good (or beautiful) explanation. Why are we so driven to explain? And what accounts for our explanatory preferences? In this talk I'll present evidence that both children and adults prefer explanations that are simple and have broad scope, consistent with many accounts of explanation from philosophy of science. The good news is that a preference for simple and broad explanations can sometimes improve learning and support effective inferences. The bad news is that under some conditions, these preferences can systematically lead children and adults astray.

This lecture is presented by the Cognitive Studies Interdisciplinary Research Group with support from the Department of Philosophy and the Center for the Humanities.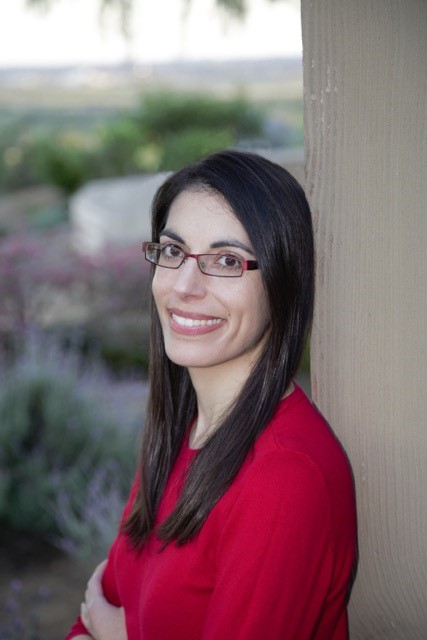 Tania Lombrozo is a Professor of Psychology at Princeton University, as well as an Associate of the Department of Philosophy. She received her Ph.D. in Psychology from Harvard University in 2006 after receiving a B.S. in Symbolic Systems and a B.A. in Philosophy from Stanford University. Dr. Lombrozo's research aims to address foundational questions about cognition using the empirical tools of cognitive psychology and the conceptual tools of analytic philosophy. Her work focuses on explanation and understanding, social cognition, causal reasoning, and folk epistemology. She is the recipient of numerous early-career awards including the Stanton Prize from the Society for Philosophy and Psychology, the Spence Award from the Association for Psychological Science, a CAREER award from the National Science Foundation, and a James S. McDonnell Foundation Scholar Award in Understanding Human Cognition. She has blogged about psychology, philosophy, and cognitive science at Psychology Today and for NPR's 13.7: Cosmos & Culture. 
---
Marilyn Holifield:
"Seven Sisters and a Brother: Friendship, Resistance, and Untold Truths Behind Black Student Activism in the 1960's"
***POSTPONED***
Due to travel restrictions, this event has been postponed to the 2020-21 academic year.  Please check back for additional details. 
Lowe Art Museum
Seven Sisters and a Brother tells the story of seven women and one man at the heart of a sit-in protesting decreased enrollment and hiring of African Americans at Swarthmore College and demanding a Black Studies curriculum. The book, written by the former students themselves, also includes autobiographical chapters, providing a unique cross-sectional view into the lives of young people during the Civil Rights era.  

Join the College of Arts and Sciences, the School of Education and Human Development, and the Center for the Humanities for a discussion with author, Marilyn Holifield.  Opening remarks will be provided by Dr. Jafari Allen, Associate Professor and Director of Africana Studies, and the discussion will be led by Dr. Laura Kohn Wood, Professor and Dean of the School of Education and Human Development, and Dr. Erica Moiah James, Associate Professor of Art History. 

This event is free and open to the public.  FREE COPIES of the book will be available to UM students (with UM identification) and additional copies will be sold at the event.  REGISTER HERE.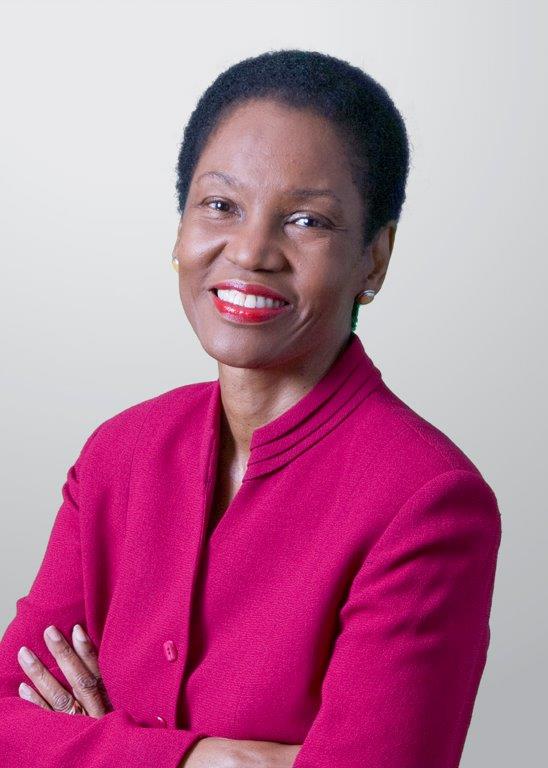 Marilyn Holifield is a Senior Partner at Holland & Knight. She serves on governing boards of Harvard University, Swarthmore College and University of Miami.  She is cofounder of the Miami Museum of Contemporary Art of the African Diaspora, Miami MoCAAD, which seeks to create a premier museum to showcase contemporary art of the Diaspora and blend technology and art to modernize the museum experience and inspire curiosity about contemporary art of the African Diaspora.
Marilyn's story reveals persistence at Swarthmore College and beyond to lift invisibility from excluded histories, cultures and voices to transform the status quo.  She earned a Bachelor of Arts degree in economics and an inaugural Concentration in Black Studies from Swarthmore College.  After graduating from Harvard Law School, she joined the NAACP Legal Defense and Educational Fund to enforce recently enacted Civil Rights laws.  While growing up in Tallahassee, Florida, Marilyn has challenged doors closed by Jim Crow laws and Old South traditions. Her curiosity and belief in equality motivated her to be one of the first three black students to enter Tallahassee's all-white public high school. Undeterred by racial hatred, daily verbal abuse and isolation, her optimism and family's encouragement fueled her desire to explore broader experiences Up North offered by Quaker-influenced Swarthmore College.
At Holland & Knight, she was its first black attorney and became the first black female partner at a major law firm in Florida.  Marilyn has received numerous awards for public service and contributions to the legal profession, including the Chesterfield Smith Award, Holland & Knight's highest honor, National Bar Association Gertrude Rush Award, Anti-Defamation League Jurisprudence Award and the Dade County Bar Association David Dyer Award. 
---
Suzanne Marchand:
"Of Porcelain and German Princes"
***POSTPONED***
Due to travel restrictions, this event has been postponed to October 2020.  Please check back for additional details. 
Lowe Art Museum
The 18th century saw the founding not merely of the Meissen porcelain manufactory, but of scores of manufactories across the Holy Roman Empire.  Every prince, it seems, wanted one, at first not to provide tableware for banquets or even a steady stream of income from mercantile 'manufactures,' but to demonstrate his (or her) Glanz, or splendor.  Very quickly, however, proto-capitalist competition between factories set in, exacerbated by the founding of semi-private artisanal mass producers in the many minor Saxon principalities. Josiah Wedgwood's entry into the market in the 1770s contributed to a first wave of manufactory collapses, and cameralist bureaucracies began to crack down on wasteful forms of production.  By 1800, the German porcelain industry was caught in a conundrum that would define its future history, down to today: was its purpose to create Glanz, or profit?  By tracking the history of this symbolically important 'manufacture' from the founding of Meissen (1710) to the period of the Napoleonic occupations, this paper will open a new--and perhaps more 'splendid'--window onto the economic, political, and cultural histories of that very complicated place, the Holy Roman Empire, in a crucial, but often overlooked, period of its evolution. 

This lecture is presented by the Medieval and Early Modern Studies Interdisciplinary Research Group with support from the Department of History, the Lowe Art Museum, and the Center for the Humanities.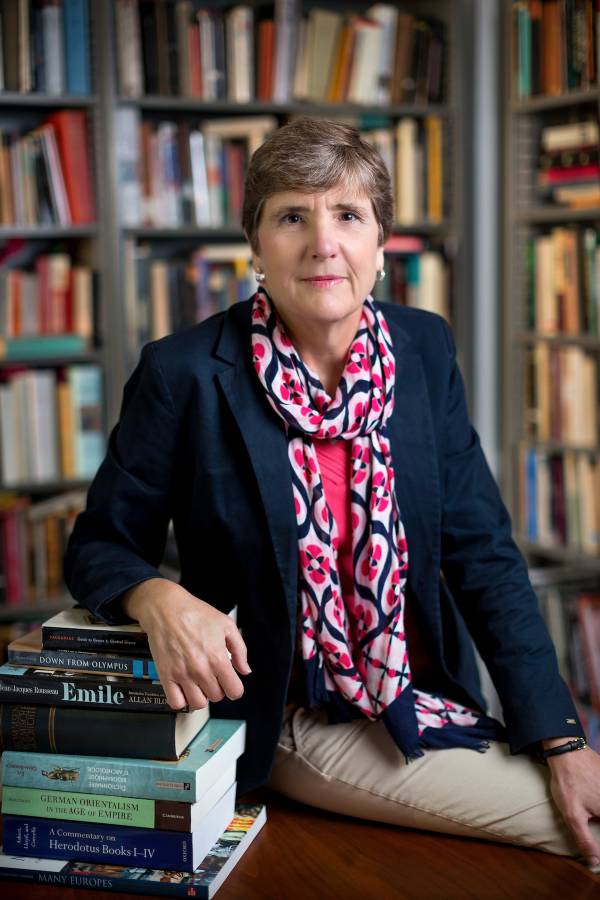 Suzanne Marchand is Boyd Professor of History at Louisianna State University and holds an additional appointment in the Department of Comparative Literature.  Professor Marchand's work focuses on European intellectual and cultural history, spanning the early modern and modern periods.  In addition ot her work on the history of the humanities, her largest current project focuses on the history of the porcelain industry in central Europe.  Professor Marchand is the author or editor of five books and dozens of chapters and articles, has received numerous prestigious fellowships and prizes, has served in professional leadership positions at the highest level, and is regarded by her peers as being in the highest echelon of historians.