Virtual Workshop with William Germano: "Revising the Dissertation, Finishing the Book: a working seminar on scholarly writing"
Friday, Oct. 22, 2021, 12 - 2:30pm

This session is primarily designed for postdocs, junior faculty, and other early-career scholars, but it's really about the challenges that all writing scholars face. How do I make what I have on paper appealing to an editor, to a publishing house, to a readership? Each participant is asked to submit in advance a current c.v. and a book proposal (five to ten pages). Each proposal will receive written feedback prior to the first session. Together we will use the occasion to work through issues and concerns emerging from the written feedback as well as from new questions posed by the participants. Those participating are encouraged to come to the Thursday afternoon talk, which will reinforce some of the points we will discuss in our session. Note that our time together will be structured as a class, not as a lecture. Come prepared for some breakout room work.

Time commitment: 2.5 hours in session, plus preparation of materials and review of response. Registration will be limited to fifteen attendants.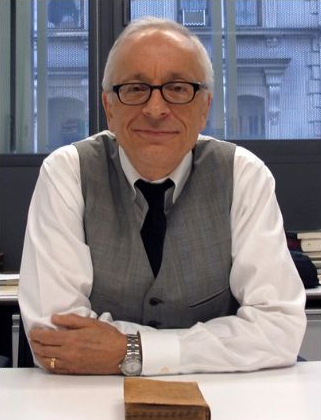 William Germano has served as editor in chief at Columbia University Press and vice-president and editorial director at Routledge. Since 2006 he has been professor of English literature at Cooper Union. Among his books are Getting It Published: A Guide for Scholars and Anyone Else Serious about Serious Books (3/e 2016) and From Dissertation to Book (2/e 2013), both published by the University of Chicago Press. His most recent book, written with Kit Nicholls, is Syllabus: The Remarkable, Unremarkable Document That Changes Everything (Princeton, 2020). Over the past twenty-five years he has given talks and led workshops on scholarly writing at institutions in North America, Europe, Abu Dhabi, Australia and New Zealand. On Revision: The Only Writing That Counts will be published in October 2021 by the University of Chicago Press.