Martin Tsang:
"Beyond Scholarship, Beyond Words: Emotional and Affective Aspects of Humanities Fieldwork in the Caribbean"
Tuesday, October 13th at 10am EST
Via Zoom
Join the graduate student-led Humanities Fieldwork Interdisciplinary Research Group for a discussion with Martin Tsang.  This event it open to all UM faculty and students.  
Dr. Martin A. Tsang is the Cuban Heritage Collection Librarian and Curator of Latin American Collections. In 2015, Martin joined the University of Miami Libraries as the Council on Library and Information Resources (CLIR) Postdoctoral Fellow. In his current role, he develops print and digital collections, teaches, curates exhibitions, provides consultative and instructional research support services and assists the Libraries in designing a new model for transformative library engagement with our research and teaching communities.
 
Martin is an anthropologist and received his Ph.D. from Florida International University. He has previously held fellowships at the Cuban Heritage Collection, and his doctoral dissertation focuses on the Chinese in Cuba, specifically how the legacy of Chinese indentured workers have influenced Cuban culture and Afro-Cuban religion. His active research and publishing interests include contemporary issues of race, health, and religion in the Caribbean and Latin America. Prior to his appointment at UML, Martin was a postdoctoral research fellow on a National Institutes of Health-funded project investigating HIV and the tourist industry in the Dominican Republic using a "syndemics" framework. 
 
Martin is a member of and has presented his work at the Latin American Studies Association (LASA), American Anthropological Association (AAA), the Royal Anthropological Institute (RAI), and the American Academy of Religion (AAR).
---
Matt Brim:
"Queer-Class Counternarratives in Higher Education"
Friday, November 6 at 2:30pm EST
Via Zoom
Join Professor Matt Brim for a discussion about dominant high-class narratives in queer studies. During this workshop, participants will discuss a selection of Dr. Brim's most recent book, Poor Queer Studies: Confronting Elitism in the University (Duke UP, 2020). Attendees are encouraged to purchase Dr. Brim's book or to access it on line through Richter Library.
The following sections of the book will be discussed:
Introduction: Queer Dinners
Chapter 2: "'You Can Write Your Way Out of Anywhere": The Upward Mobility Myth of Rich Queer Studies
Chapter 4: Poor Queer Studies Mothers
Interested participants are also encouraged to read the introduction of Dr. Brim's co-edited book,  Imagining Queer Methods (with Amin Ghaziani; NYU Press, 2019).
PLEASE REGISTER HERE by Wednesday, November 4th.  Registrants will receive a confirmation email containing information about joining the meeting.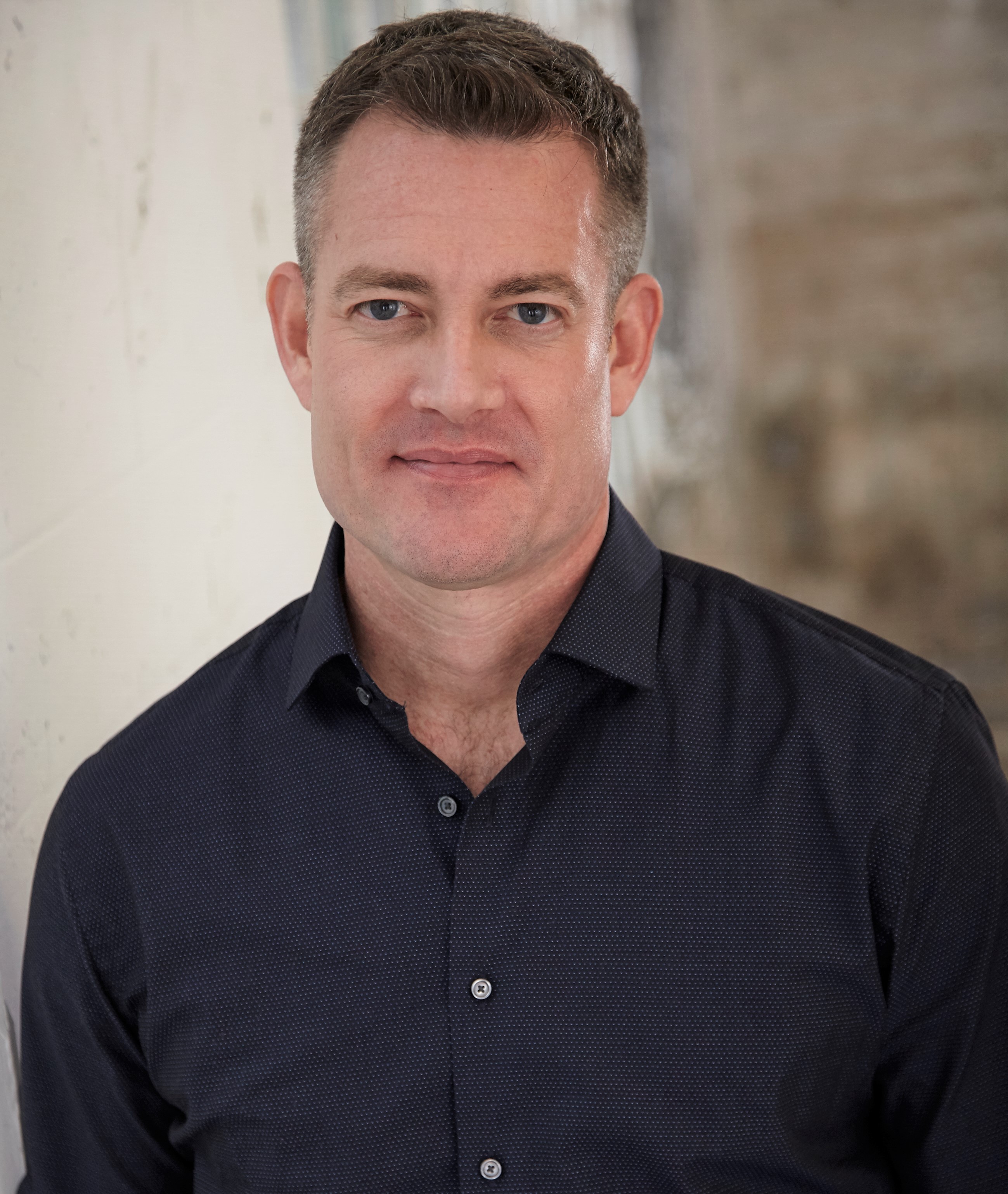 Matt Brim is Professor of Queer Studies in the English department at the College of Staten Island, CUNY, with a faculty appointment at the Graduate Center in the Women's and Gender Studies M.A. Program. He teaches a variety of courses in LGBTQ literature and women's studies, often with a focus on black feminist/queer studies. His most recent book, Poor Queer Studies: Confronting Elitism in the University (Duke University Press, 2020), reorients the field of queer studies away from elite institutions of higher education and toward working-class schools, students, theories, and pedagogies. His other books are the co-edited collection Imagining Queer Methods (with Amin Ghaziani; NYU Press, 2019), and James Baldwin and the Queer Imagination (University of Michigan Press, 2014). He has published in venues including the Journal of Homosexuality, the Journal of Modern Literature, and the Gay and Lesbian Review. Brim coedited the "Queer Methods" special issue of WSQ: Women's Studies Quarterly, and he wrote an interactive online study guide for teaching the HIV/AIDS documentary film United in Anger: A History of ACT UP, directed by Jim Hubbard. He has served on the board of directors for CLAGS: The Center for LGBTQ Studies, and with Dr. David Gerstner he cofounded the Queer CUNY Faculty and Staff Working Group. For three years, Brim and Dr. Cynthia Chris coedited WSQ: Women's Studies Quarterly, published by the Feminist Press. He is currently an associate editor for the James Baldwin Review. With Dr. Shelly Eversley, he is Academic Director of the Faculty Fellowship Publication Program, a university-wide initiative that advances CUNY's institutional goal of supporting a diverse professoriate. In the fall 2019, Brim was a Distinguished CUNY Fellow at the Advanced Research Collaborative (ARC) at The Graduate School and University Center, The City University of New York.
This event is presented by the Queer Studies Interdisciplinary Research Group, with support from the Center for the Humanities. Registration details coming soon
---
Marilyn Holifield:
"Seven Sisters and a Brother: Friendship, Resistance, and Untold Truths Behind Black Student Activism in the 1960's"
***POSTPONED***
Due to travel restrictions, this event has been postponed to the 2020-21 academic year.  Please check back for additional details. 
Lowe Art Museum
Seven Sisters and a Brother tells the story of seven women and one man at the heart of a sit-in protesting decreased enrollment and hiring of African Americans at Swarthmore College and demanding a Black Studies curriculum. The book, written by the former students themselves, also includes autobiographical chapters, providing a unique cross-sectional view into the lives of young people during the Civil Rights era.  

Join the College of Arts and Sciences, the School of Education and Human Development, and the Center for the Humanities for a discussion with author, Marilyn Holifield.  Opening remarks will be provided by Dr. Jafari Allen, Associate Professor and Director of Africana Studies, and the discussion will be led by Dr. Laura Kohn Wood, Professor and Dean of the School of Education and Human Development, and Dr. Erica Moiah James, Associate Professor of Art History. 

This event is free and open to the public.  FREE COPIES of the book will be available to UM students (with UM identification) and additional copies will be sold at the event.  REGISTER HERE.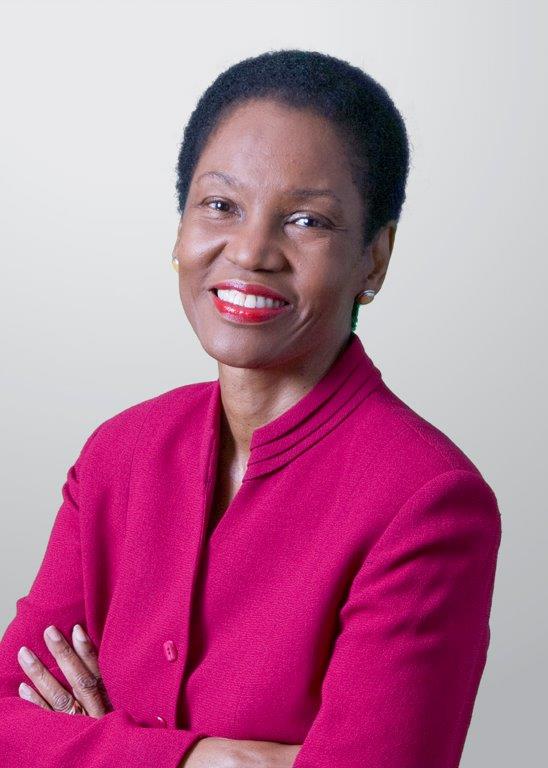 Marilyn Holifield is a Senior Partner at Holland & Knight. She serves on governing boards of Harvard University, Swarthmore College and University of Miami.  She is cofounder of the Miami Museum of Contemporary Art of the African Diaspora, Miami MoCAAD, which seeks to create a premier museum to showcase contemporary art of the Diaspora and blend technology and art to modernize the museum experience and inspire curiosity about contemporary art of the African Diaspora.
Marilyn's story reveals persistence at Swarthmore College and beyond to lift invisibility from excluded histories, cultures and voices to transform the status quo.  She earned a Bachelor of Arts degree in economics and an inaugural Concentration in Black Studies from Swarthmore College.  After graduating from Harvard Law School, she joined the NAACP Legal Defense and Educational Fund to enforce recently enacted Civil Rights laws.  While growing up in Tallahassee, Florida, Marilyn has challenged doors closed by Jim Crow laws and Old South traditions. Her curiosity and belief in equality motivated her to be one of the first three black students to enter Tallahassee's all-white public high school. Undeterred by racial hatred, daily verbal abuse and isolation, her optimism and family's encouragement fueled her desire to explore broader experiences Up North offered by Quaker-influenced Swarthmore College.
At Holland & Knight, she was its first black attorney and became the first black female partner at a major law firm in Florida.  Marilyn has received numerous awards for public service and contributions to the legal profession, including the Chesterfield Smith Award, Holland & Knight's highest honor, National Bar Association Gertrude Rush Award, Anti-Defamation League Jurisprudence Award and the Dade County Bar Association David Dyer Award. 
---
Suzanne Marchand:
"Of Porcelain and German Princes"
***POSTPONED***
Due to travel restrictions, this event has been postponed to October 2020.  Please check back for additional details. 
Lowe Art Museum
The 18th century saw the founding not merely of the Meissen porcelain manufactory, but of scores of manufactories across the Holy Roman Empire.  Every prince, it seems, wanted one, at first not to provide tableware for banquets or even a steady stream of income from mercantile 'manufactures,' but to demonstrate his (or her) Glanz, or splendor.  Very quickly, however, proto-capitalist competition between factories set in, exacerbated by the founding of semi-private artisanal mass producers in the many minor Saxon principalities. Josiah Wedgwood's entry into the market in the 1770s contributed to a first wave of manufactory collapses, and cameralist bureaucracies began to crack down on wasteful forms of production.  By 1800, the German porcelain industry was caught in a conundrum that would define its future history, down to today: was its purpose to create Glanz, or profit?  By tracking the history of this symbolically important 'manufacture' from the founding of Meissen (1710) to the period of the Napoleonic occupations, this paper will open a new--and perhaps more 'splendid'--window onto the economic, political, and cultural histories of that very complicated place, the Holy Roman Empire, in a crucial, but often overlooked, period of its evolution. 

This lecture is presented by the Medieval and Early Modern Studies Interdisciplinary Research Group with support from the Department of History, the Lowe Art Museum, and the Center for the Humanities.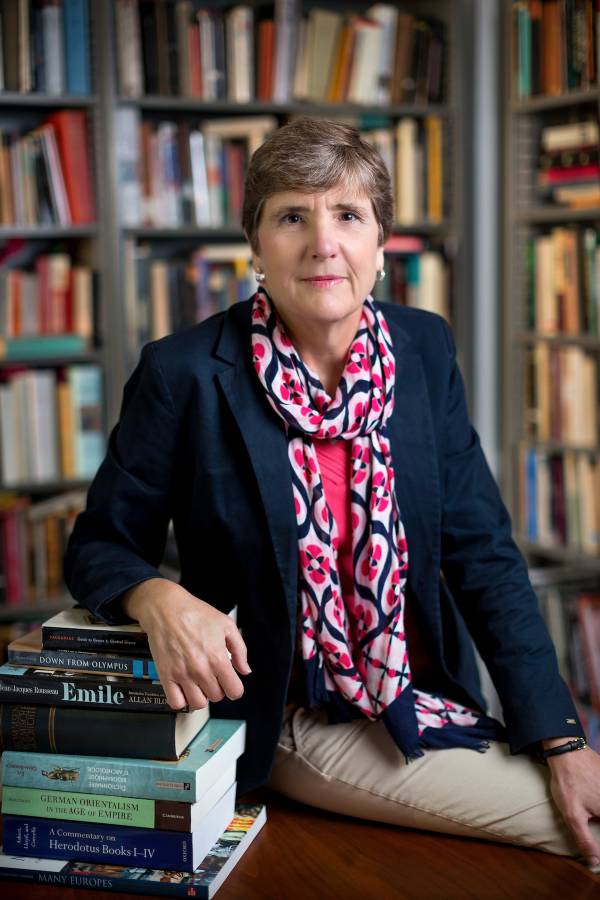 Suzanne Marchand is Boyd Professor of History at Louisianna State University and holds an additional appointment in the Department of Comparative Literature.  Professor Marchand's work focuses on European intellectual and cultural history, spanning the early modern and modern periods.  In addition ot her work on the history of the humanities, her largest current project focuses on the history of the porcelain industry in central Europe.  Professor Marchand is the author or editor of five books and dozens of chapters and articles, has received numerous prestigious fellowships and prizes, has served in professional leadership positions at the highest level, and is regarded by her peers as being in the highest echelon of historians.