"The Text and the Archive: A Workshop on the Recent History of the Historical Method"
Friday, October 21, 2022, 12:30 - 2:00pm, Richter Library, First Floor, Flex B. (Lunch Provided.)
Featured Speakers: John Jeffries Martin (Duke University) and Guido Ruggiero (University of Miami)
Register Here. Please RSVP by Wednesday, October 19 (end of day, so we can confirm number of lunches).
Click here for information on the Stanford Lecture by John Jeffries Martin on Thursday, October 20, 2022 @ 7:00pm, Jay I. Kislak Center, University of Miami Libraries. 
Historical knowledge is based on a wide range of sources, but in the twentieth century archival documents tended to gain pre-eminence over other forms of evidence. Recently, however, historians and others, especially students of literature, have begun to rethink the way in which our strategies of reading and interpretation change as we move from archival documents to published texts, whether literary, religious, or philosophical. And this shift is altering the ways current scholars working across disciplines relate to the text and the archive. Indeed, these new ways of seeing texts have also led to debates about how the widely shared ideal of interdisciplinarity might work as historians engage a wider range of texts available in the attempt to garner their full value for our understanding of the past.
This workshop, then, is intended as a conversation across the disciplines. Historians John Martin and Guido Ruggiero will get the ball rolling by briefly outlining what they each see as the most promising methodological innovations in considering texts in Renaissance and early modern studies over their long careers, with particular attention to their own work on the cultural turn, quantitative history, microhistory, global history, the history of gender and sex, and various forms of literary analysis. Participants are invited to join the discussion and share their own perspectives about methods they have found most promising for exploring texts in their many different forms.
John Jeffries Martin, professor and former chair of history at Duke, is a historian of early modern Europe. He is the author of Venice's Hidden Enemies: Italian Heretics in a Renaissance City (1993), Myths of Renaissance Individualism (2004), and editor or co-editor of several volumes, including Venice Reconsidered: The History and Civilization of an Italian City State (2002), as well of the series Vices & Virtues for Yale University Press. His most recent book, A Beautiful Ending: The Apocalyptic Imagination and the Making of the Modern World, places its emphasis on the role of faith – not only within Christianity but also within Judaism and in Islam – in animating individual and collective actions in the early modern world. Indeed, faith did much to shape agency, and played a role in fostering new political, religious, and scientific visions of a more hopeful future. At the same time, many horrors – from civil wars to colonialism -- also stemmed from the "apocalyptic imagination."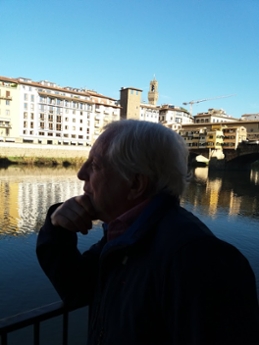 Guido Ruggiero is Professor of History and Cooper Fellow of the College of Arts and Sciences. He was born in Danbury, Connecticut and grew up in Webster, New York, a small rural town along the old shore line of Lake Ontario. After earning a B.A. with a heavy focus on ancient history and philosophy at the University of Colorado, he went on to UCLA where as a University of CaliforniaRegent's Intern Fellow he earned an M.A. (1967) and a Ph.D. (1972). As a Regent's Fellow he began his long love affair with Venice and the Venetian Archives in 1970 and has been returning there for his research ever since.  He makes his home in Treviso, Italy, when he is not teaching at UM.
---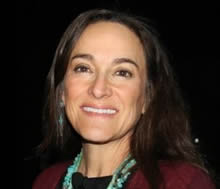 "Fake News and Fabricated History: Ned Christie as the Symbol of the Wild West"
Friday, November 4, 2022, 12:30 - 2:00pm, Richter Library, First Floor, Flex B. (Lunch Provided.)
Featured Speaker: Devon Mihesuah
Register Here. Please RSVP by Wednesday, November 2 (end of day, so we can confirm number of lunches).
Click here for information on the Stanford Lecture by Devon Mihesuah on Thursday, November 3, 2022 @ 7:00pm, Newman Alumni Center, University of Miami Libraries. 
In 1887, the respected Cherokee National Councilman Ned Christie was accused of murdering U.S. Deputy Marshall Dan Maples in Tahlequah, Indian Territory. Christie was hounded by posses until determined lawmen blew up his home with dynamite in 1892 and shot him as he emerged from the burning cabin. Despite there being no evidence that Christie killed Maples, hundreds of "fake news" stories about the "killer" Ned were printed in newspapers around the country. Fabricated stories about Christie and his family continued into the twentieth century and shaped Christie's image into the iconic symbol of Wild West violence and Native savagery. What happened to Ned Christie is a cautionary tale about how the press can create history, influence public opinion, and be used for political purposes.
Devon Mihesuah, an enrolled citizen of the Choctaw Nation of Oklahoma, is the Cora Lee Beers Price Professor in the Hall Center for the Humanities at the University of Kansas and is the former editor of the American Indian Quarterly and the University Nebraska Press book series, "Contemporary Indigenous Issues." A historian by training, she is the author of numerous award-winning books on Indigenous history and current issues, including Recovering Our Ancestors' Gardens: Indigenous Recipes and Guide to Diet and Fitness, that was recently named the Best Indigenous Book in the World by Gourmand International; American Indigenous Women: Decolonization, Empowerment, Activism; Ned Christie: The Creation of an Outlaw and Cherokee Hero; Choctaw Crime and Punishment: 1884-1907 and American Indians: Stereotypes and Realities, as well as seven novels, most recently Dance of the Returned that was published in September 2022. She oversees the American Indian Health and Diet Project at https://aihd.ku.edu/ and the Facebook page, Indigenous Eating. See her blog at: https://devonmihesuah.blog.ku.edu/