Thomas W. Laqueur

Helen Fawcett Professor of History
University of California, Berkeley
Why Do We Care for the Dead?

Monday, February 5, 2018 at 4:30pm

Shalala Student Center, Third Floor, Activities Room North
Free & Open to the Public  |  Registration Required 
Phi Beta Kappa Visiting Scholar
Sponsored by the Department of History's Speakers Series

Why do the living need the dead? And why do they care for their bodies? This lecture examines the deep historical anthropology of the care for the dead and how it figures in the origin stories of many civilizations; it will explore the question of the discovery of death.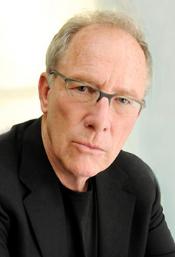 Thomas W. Laqueur is the Helen Fawcett Professor of History at the University of California, Berkeley. His research interests range from the cultural history of the body to the history of humanitarianism and of popular religion and literacy. Professor Laqueur's scholarship has earned him numerous honors, including fellowships from the National Humanities Center, the Guggenheim and Rockefeller foundations, and the Institute for Advanced Study at Princeton. In 2007 he received the Andrew W. Mellon Foundation's Distinguished Achievement Award, one of the nation's highest scholarly honors for significant contribution to the humanities. Professor Laqueur was elected a Fellow of the American Academy of Arts and Sciences in 1999 and a Member of the American Philosophical Society in 2015. His books include The Making of the Modern Body: Sexuality and Society in the Nineteenth Century co-edited with Catherine Gallagher (California, 1987); Making Sex: Body and Gender from the Greeks to Freud (Harvard, 1990), which has been translated into more than a dozen languages; and most recently, The Work of the Dead: A Cultural History of Mortal Remains (Princeton, 2013). He writes for the London Review of Books and was a founding editor of the journal Representations.
---
‌‌Alan Mikhail

Professor of History
Yale University
Live Stocks: Animals and Economic Transformation in Ottoman Egypt
Thursday, February 22, 2018

Otto G. Richter Library, Third Floor Conference Room

Free & Open to the Public  |  Registration Required
REGISTER

Presented by the Animal Studies & Environmental Humanities Interdisciplinary Research Group

This talk offers a template for understanding how rural economies based both on animal wealth and the shared labor of humans and animals changed at the end of the eighteenth century to effect the global transition of early modern rural societies from subsistence to commercialized agriculture. Sidelining the roles of animals as agricultural laborers, means of transport, and sources of food, this transition led to the formation of large landed estates in which human labor came to dominate and represented a fundamental change in the energy regime of Ottoman Egypt—from animal power to human power—that set Egypt on a wholly new political and economic course in the early nineteenth century. Combining the literatures of human-animal relations, early modern agriculture, and Ottoman economic and social history, this talk argues for the importance of nonhuman histories in understanding global economic, energetic, and political transformations.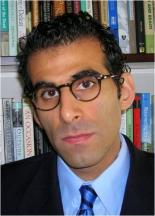 Alan Mikhail is Professor of History at Yale University. He is a historian of the early modern Muslim world, the Ottoman Empire, and Egypt, whose research and teaching focus mostly on the history of empires and environments. He has received many accolades for his scholarship, including the Roger Owen Award of the Middle East Studies Association, the Alice Hamilton Prize of the American Society for Environmental History, the Wayne D. Rasmussen Award of the Agricultural History Society, the Ömer Lütfi Barkan Prize of the Ottoman and Turkish Studies Association, and Yale's Gustav Ranis and Samuel and Ronnie Heyman Prizes. Professor Mikhail is the author of Under Osman's Tree: The Ottoman Empire, Egypt and Environmental History (Chicago, 2017); The Animal in Ottoman Egypt (Oxford, 2014); and Nature and Empire in Ottoman Egypt: An Environmental History (Cambridge, 2011). He is also the editor of Water on Sand: Environmental Histories of the Middle East and North Africa (Oxford, 2013). He currently serves on the editorial boards of Cambridge Studies in Islamic Civilization and the Palgrave Macmillan Series in World Environmental History, as well as the International Journal of Turkish Studies and Environmental History. 
---
‌
Gimena del Rio Riande
Professor of Medieval Studies
University of Buenos Aires

Refounding the Digital Humanities from the South
Wednesday, March 28th at 4pm

School of Nursing, Executive Board Room
---
This talk will focus on a "think global, act local" approach to digital humanities, through the perspectives of North-South, Western-Eastern, Canon-Corpus, and Center-Periphery, with the aim of reflecting upon the trajectory of the discipline. Case studies on epistemological diversity from the global South will enable an understanding of the global effects of its institutionalization. An emphasis on some Humanidades Digitales projects and initiatives from Latin America and the Caribbean will demonstrate how concepts such as the commons have been reshaped, significantly advancing the rethinking of Open Access and Open Science.
‌
‌
Gimena del Rio Riande is Professor of Medieval Studies at the University of Buenos Aires and Researcher at the Instituto de Investigaciones Bibliográficas y Crítica Textual of the National Scientific and Technical Research Council, Buenos Aires. Her scholarship focuses on the use and methodologies of scholarly digital tools as "situated practices." She is the cofounder of the Laboratorio de Innovación en Humanidades Digitales, Madrid, and of Revista de Humanidades Digitales, the first Spanish digital humanities journal; she is also vice president of the Asociación Argentina de Humanidades Digitales.
Joshua Knobe
Professor of Cognitive Science and Philosophy
Yale University

IRG Cognitive Studies Lecture: "Norms and Normality"
Friday April 6th at 3:30pm to 5.30pm

Third Floor Conference Room, Richter Library
---
People ordinarily distinguish between ways of behaving that are "normal" and those that are "abnormal." But how exactly is this distinction to be understood? This talk will discuss a series of experimental studies designed to explore people's ordinary notion of normality. The key result is that people's ordinary notion of normality is not a purely statistical one (e.g., the type of behavior that is most frequent) or a purely prescriptive one (e.g., the type of behavior that is ideal). Instead, our ordinary notion of normality appears to mix together statistical and prescriptive considerations. I discuss implications of these findings for a variety of questions in cognitive science.
Joshua Knobe is a professor at Yale University, appointed both in the program in cognitive science and in the department of philosophy. Most of his research is in the field of experimental philosophy.
---
William Germano
Professor of English,
The Cooper Union

Archive of Information, Archive of Ideas
Monday, April 30th at 4:30pm

School of Nursing, Executive Board Room
---
How should a scholar organize research and present it on the page? That's the fundamental question underlying academic publishing, and a perennial challenge for us as scholars. In this talk, William Germano draws upon his extensive experience in scholarly publishing – as publisher, editor, teacher, and author – to examine ways in which scholars can work most effectively to produce books that will be published -- and not only published but read.
William Germano is author of Getting It Published: a Guide for Scholars and Anyone Else Serious about Serious Books (University of Chicago Press, 3/e 2016) and From Dissertation to Book (University of Chicago Press, 2/e 2013). He writes a biweekly blog for the Chronicle of Higher Education's Lingua Franca blog; he has also published essays on writing and publishing in the Chronicle and elsewhere. Other books: The Tales of Hoffmann (BFI Film Classics, 2013), on Powell and Pressburger's 1951 opera-film, and Eye Chart (Bloomsbury, 2017), a short cultural history of visual measurement. During a first career as a scholarly publisher, he worked as editor-in-chief of Columbia University Press and as vice-president and publishing director at Routledge, a position he held for nineteen years.
---