The Center for the Humanities is committed to promoting and celebrating scholarly pursuits in the humanities and in interdisciplinary fields.  In an effort to feature the stellar work of humanities faculty and students and to assist undergraduates in identifying how humanities coursework relates to their professional goals, the Center is proud to present Inquiring Minds: Opportunities in the Humanities.
Spring 2021
As we all continue to strive to keep the University of Miami community safe, the Center for the Humanities is pleased to offer an alternative way to explore opportunities in the humanities.  We are therefore excited to announce the 2021 Inquiring Minds Challenge! 
This year, instead of holding in-person panels, presentations, and round-robin events, we've adapted the Inquiring Minds initiative to include a series of online challenges, most of which can be completed from the comfort and safety of home!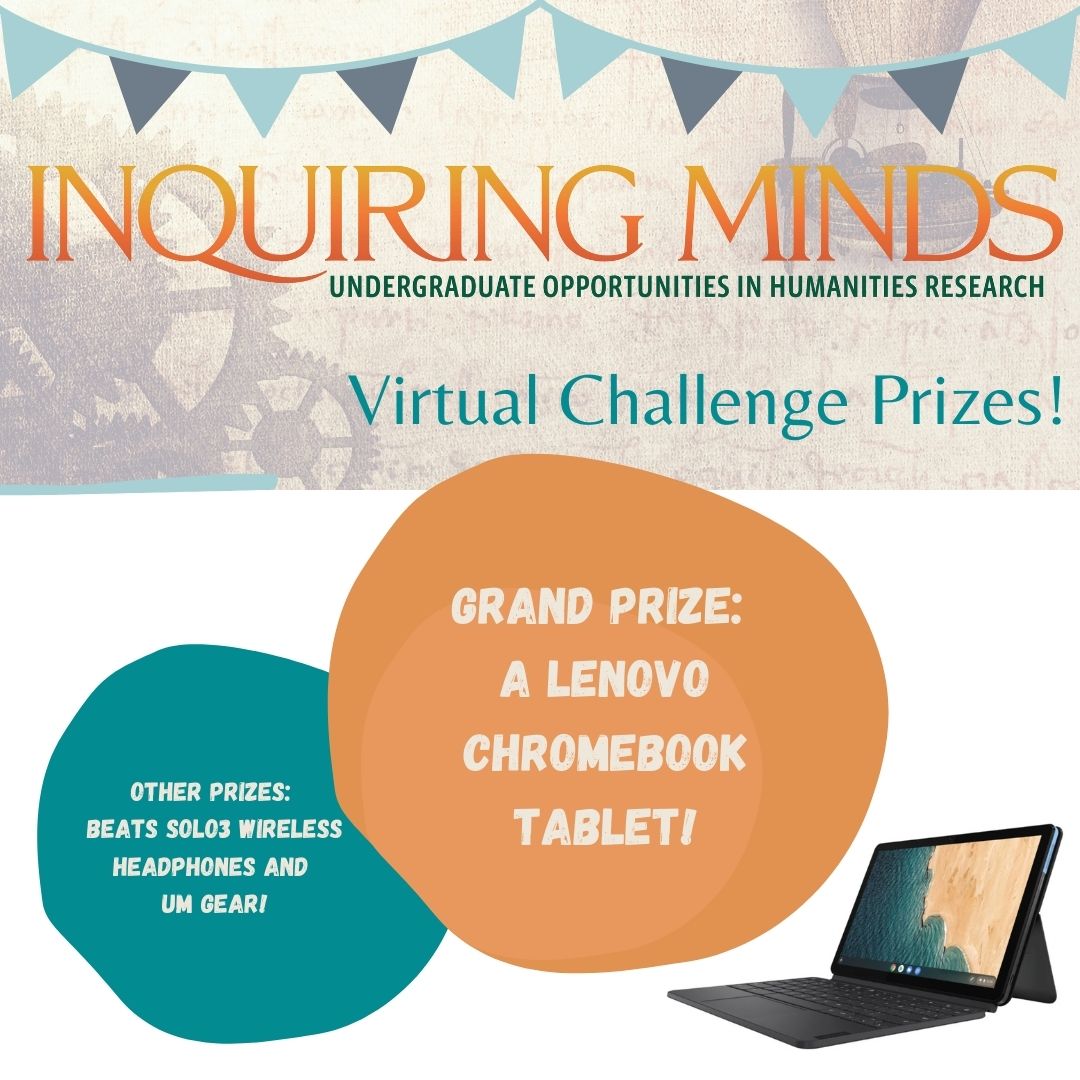 Between March 15th and April 30th, all UM students are invited to complete the below challenges.  For each challenge, you will earn points.  Every point earned corresponds to one entry in our prize drawing.  For example, if you complete and submit materials for Challenge #1 and Challenge #5, that's 8 points and 8 entries into the prize drawing!
Review the below challenges and complete the ones that work for you!  Then, submit your materials to the Center for the Humanities by Friday, April 30th to have your points tallied and converted to entries.  The drawing will be held on Monday, May 3rd and the winner will be notified by email and announced on social media.