HENRY KING STANFORD DISTINGUISHED PROFESSOR
IN THE HUMANITIES
Anna Deavere Smith
Monday, September 13, 2010 7:00 p.m.
The Changing Landscape of Doctor-Patient Relationships
Gusman Concert Hall
1314 Miller Drive
University of Miami
"The most exciting individual in American theatre" 
— Newsweek
Anna Deavere Smith is a University Professor at New York University Tisch School of the Arts, and is affiliated with the NYU School of Law. She has held appointments at Stanford and at the Yale School of Medicine. She was recently commissioned by the Stanford University Medical School to create a project on diversity in the medical school. An actor, playwright and author, she is the author of, most recently, Letters to a Young Artistand Let Me Down Easy.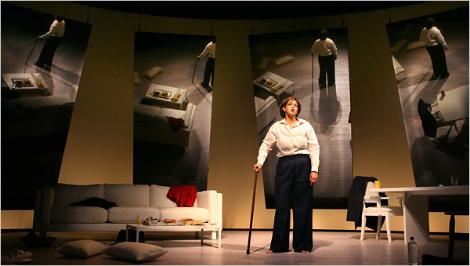 Looking at controversial events from multiple points of view, Professor Smith's theater and film work combines the journalistic technique of interviewing her subjects with the art of interpreting their words through her performance.
Professor Smith is the founder and director of the Institute on the Arts and Civic Dialogue, dedicated to supporting the development of works of art that deal with social issues in a cross-disciplinary atmosphere that includes artists, scholars and audiences. Funded by the Ford Foundation and initially co-hosted by Harvard University's W.E.B. Du Bois Institute and American Repertory Theater, the Institute now resides at New York University.
"[Smith] has created a new form of theater — a blend of theatrical art, social commentary, journalism, and intimate reverie." — The MacArthur Foundation