Nilo Cruz will give a talk about the influence of poetry in his theatre, 
and the importance of finding delicate and complex emotions in characters 
that reveal valuable insights into the human condition.   

Thursday, September 15, 2011 7:00 p.m.
Storer Auditorium
5250 University Drive
University of Miami
Admission Free of Charge 
Seating is limited.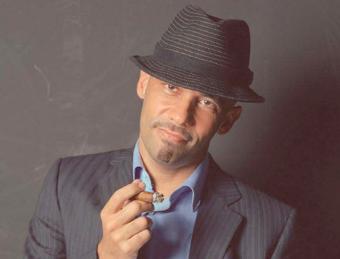 "Like his artistic forebearers, Cruz recognizes the magic in the everyday. And he has found an astonishing language with which to describe it." – Hilton Als, The New Yorker
Nilo Cruz was born in Cuba in 1960, and immigrated to Miami with his family when he was nine years old. He grew up in Little Havana, and studied theater
at Miami Dade Community College; he earned his MFA from Brown in 1994. 
As playwright-in-residence at the New Theatre in Coral Gables, he wrote Anna in the Tropics, and was the first Latino awarded the Pulitzer Prize for Drama in 2003.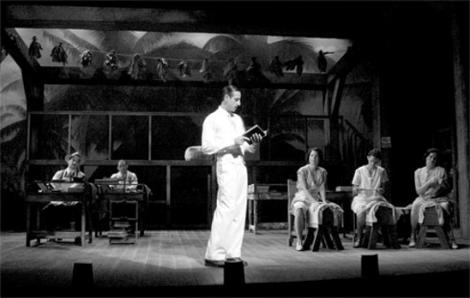 Cruz is one of this country's most produced Cuban-American writers; his work has been developed and performed both on Broadway and off at the NYSF/Public Theater, Oregon Shakespeare Festival, Studio Theatre (Washington D.C.), and the Lee Strasberg Theatre (L.A.). His most recent play, The Color of Desire, premiered at the Actors' Playhouse in Coral Gables. Cruz has taught drama at many 
universities, including Brown, Yale, and the University of Iowa.
His other works include Lorca in a Green Dress, Night Train to Bolina, A Bicycle
Country, Dancing on Her Knees, A Park in Our House, Two Sisters and A Piano and Hortensia and The Museum of Dreams. He is the winner of the 2003 American Theatre Critics/Steinberg New Play Award, TCG Artist in Residence Grant, Alton Jones Award, AT&T Award, Barrie Stavis Award and the Kennedy Center Fund for New American Plays Award.
"In evoking the lost Cuban-American world of a Florida cigar factory in 1929, Mr. Cruz has created a work as wistful and affectingly ambitious as its characters. 'Anna in the Tropics' reaches for the artistic heavens -- specifically, that corner of eternity occupied by the plays of Anton Chekhov, where yearning is an existential condition." 
- Ben Brantley, New York Times