Stephanie Burt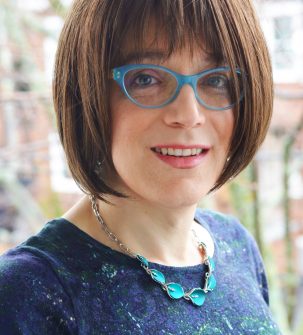 Professor of English
Harvard University, Boston
"Does Poetry Have a Future?"
***POSTPONED***
Due to travel restrictions, this event has been postponed to the 2020-21 academic year.  Please check back for additional details. 
Kislak Center
Otto G. Richter Library, 1300 Memorial Drive, Coral Gables, Florida 33146
Free & Open to the Public‌  |  Registration Required
REGISTER
---
Great poems present intimate moments, intense feelings, ways to look back at the past-- so we have often been asked to believe; poems express mixed feelings, lament what's gone, react to what cannot be helped. Yet much of our energy, much of the time, today, goes into imagining a better tomorrow or preparing for a worse one: working to make the world of tomorrow less racist, or less wasteful, or less dangerous, or less stressful, than the world of today. Can poems contribute to those efforts? How? Why? Which ones?
---
 "Burt is one of the leading poet-critics of her own emerging generation, turning out an astonishing amount of terrific review-based criticism." —Publishers Weekly 

---
Stephanie Burt, PhD, is a poet, literary critic, and professor with eight published books, including two critical books on poetry and three poetry collections. Her essay collection, Close Calls with Nonsense (Graywolf Press, 2009), was a finalist for the National Book Critics Circle Award. Her next poetry collection, Advice from the Lights: Poems (Graywolf, 2017), is a National Endowment for the Arts Big Read. Her other works include Don't Read Poetry (Basic Books, 2019); The Poem is You: 60 Contemporary American Poems and How to Read Them (Harvard UP, 2016); Belmont (2013); The Art of the Sonnet (Harvard University Press, 2010); Something Understood: Essays and Poetry for Helen Vendler (University of Virginia Press, 2009); The Forms of Youth: Adolescence and 20th Century Poetry (Columbia University Press, 2007); Parallel Play: Poems (Graywolf, 2006); Randall Jarrell on W. H. Auden (University Press, 2005); Randall Jarrell and His Age (Columbia University Press, 2002); and Popular Music (Center for Literary Publishing, 1999).  Burt grew up around Washington, DC, and received an A.B. from Harvard in 1994 and a Ph.D. in English from Yale in 2000. She taught at Macalester College for several years before becoming a professor of English at Harvard University.