‌
‌‌Ingrid D. Rowland

 



Professor of History, University of Notre Dame
Professor, University of Notre Dame School of Architecture, Rome
Two Renaissance Magnates: Agostino Chigi and Jakob Fugger

Thursday, April 5, 2018 at 7:00pm
Kislak Center
Free & Open to the Public  |  Registration Required
---
When Martin Luther posted his 95 theses in 1517, a pair of merchant bankers controlled a surprisingly large segment of the European economy: Jakob Fugger in Augsburg and Agostino Chigi in Rome. Exact contemporaries (Fugger was seven years older), each had built an extensive international financial empire in the first decades of the sixteenth century that depended on close contacts with the papacy as well as with other European leaders. Both were eminent patrons of the arts, and each endowed one of the earliest social housing projects to be built on the continent. Their political involvement was extensive if carefully understated: Fugger played a direct role in the Protestant Reformation; Chigi served as a papal ambassador to Venice for Pope Julius II. This lecture will argue that their parallel lives were no coincidence, but rather show careful division of labor and closer communication with one another than has hitherto been suspected.
---
"Ingrid Rowland's amazing essays [in From Heaven to Arcadia] are over the top and down the other side. They pop, they sparkle, they inform, and they add up to a rich and vivid mosaic of Renaissance culture, its ancient sources, and its contemporary interpreters. Above all, they show us why deep scholarship and high style matter so much in this gray age of the world's history." 
— Anthony Grafton, Henry Putnam University Professor of History, Princeton University
---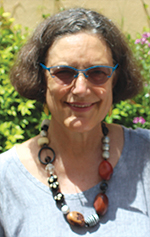 Ingrid D. Rowland is Professor of History at the University of Notre Dame and Professor at the University of Notre Dame School of Architecture in Rome. She writes and lectures on Classical Antiquity, the Renaissance, and the Age of the Baroque for general as well as specialist audiences. Professor Rowland's honors include a Mellon grant and fellowships from the Guggenheim Foundation, the Getty Research Institute, the Rockefeller Foundation, the National Endowment for the Humanities, the Villa I Tatti, the American Academy in Rome, and the American School of Classical Studies at Athens. A frequent contributor to the New York Review of Books, she is the author of The Culture of the High Renaissance: Ancients and Moderns in Sixteenth-Century Rome (Cambridge, 1998); The Scarith of Scornello: A Tale of Renaissance Forgery (Chicago, 2004); From Heaven to Arcadia: The Sacred and the Profane in the Renaissance (New York Review Books, 2005); Giordano Bruno: Philosopher/Heretic (Farrar, Straus, and Giroux, 2008); a translation of Bruno's dialogue On the Heroic Frenzies (Toronto, 2013); From Pompeii: The Afterlife of a Roman Town (Harvard, 2015); and most recently, The Collector of Lives: Giorgio Vasari and the Invention of Art (Norton), co-written with Noah Charney and forthcoming in October 2017. She was elected a Fellow of the American Academy of Arts and Sciences in 2002 and in 2010 her book Giordano Bruno was awarded the Helen & Howard R. Marraro Prize by the Society for Italian Historical Studies.
---
---

Joshua Katz

Cotsen Professor in the Humanities
 


and Professor of Classics
Princeton University
What is English and How Do We Know?

Thursday, February 2, 2017 at 7:00pm
Shalala Student Center - Ballroom East
1330 Miller Drive, Coral Gables, FL 33146
Click here for Parking Map
Free & Open to the Public
---
This sentence is written in English. So, however, are these:
itjmhoF oj ofuujsx tj fdofuoft tjiU
We synt gumcynnes Geata leode
I shall not want
All mimsy were the borogoves
There was me, that is Alex, and my three droogs
That was a lekker braai, bru
i <3 u
What it means to be English is evidently not a simple matter. In this talk, Joshua T. Katz will consider the state—or, rather, states—of the language in 2017 and compare how things were in the past (1917, 1817, 1017, …); He will also risk looking into the future (2117, 3117, 4117, …). While no one will come away from the lecture with a firm definition of "English," his hope is that everyone will understand both the historical and the contemporary reasons why it is so difficult to capture the essence of any language and to define its boundaries.
Joshua T. Katz is Cotsen Professor in the Humanities, Professor of Classics, and a member (and former director) of the Program in Linguistics at Princeton University, where he has taught since 1998. A linguist by training, he is widely published in the languages, literatures, and cultures of the ancient, medieval, and to some extent modern world, with interests from India to Ireland and from the Ancient Near East to the American Southwest. He has received numerous national and international awards for his scholarship, including a Guggenheim Fellowship; has been a Visiting Fellow at All Souls College, Oxford and a guest professor at the École Pratique des Hautes Études (Paris) and the Humboldt University of Berlin; and is especially proud of having won all three of Princeton's major teaching prizes.
---
"The Goddess and Damned Wrath: How a Linguist Reads the Iliad"
Lunch Seminar for UM Humanities Faculty & Graduate Students

Friday, February 3, 2017 at 10:00am
Otto G. Richter Library, Third Floor Conference Room

There is arguably no bit of text in the Western tradition more famous than the opening six words of the Iliad, which lay out the central theme of Homer's great epic: Μῆνιν ἄειδε, θεά, Πηληϊάδεω Ἀχιλῆοϛ | οὐλομένην"Of the wrath sing, o goddess — the baneful wrath of Achilles son of Peleus." Despite intensive study since antiquity, there remain things to learn about this poem, and in this talk I will try to explain, in as non-technical a way as possible (though there is no way around certain linguistic details), why a closer look at the words for 'goddess' and 'baneful/damned' is desirable. Among my conclusions will be that the former tells us something remarkable about actual Homeric performance while the form and meaning of the latter have been repeatedly misunderstood.
---
---

Vanessa Schwartz

Professor of History, Art History, and Film
University of Southern California
Get That Picture!: 
Speed and the Invention of the Global Media Event in Fin-de-Siècle Paris

Thursday, November 12, 2015 at 7:00pm
College of Arts & Sciences Gallery / Wesley Foundation
  1210 Stanford Drive, Coral Gables, FL 33146
Free & Open to the Public
---
 Vanessa R. Schwartz is Professor of History, Art History, and Film at the University of Southern California, where she also directs the Visual Studies Research Institute. A historian of modern visual culture, she was trained in Modern European History with a concentration on France and urban culture. She is the author of It's So French! Hollywood, Paris, and the Making of Cosmopolitan Film Culture (2007), Spectacular Realities: Early Mass Culture in Fin-de-Siècle Paris (1998), and Modern France: A Very Short Introduction (2011). She recently co-edited, with Jason Hill, Getting the Picture: The Visual Culture of the News (2015) and is currently writing a book, Jet Age Aesthetics: Media and the Glamour of Motion.  She was awarded a 2016 Guggenheim Fellowship and a Cullman Center Fellowship at the New York Public Library.
"[In Spectacular Realities], Schwartz weaves a multilayered history of the evolution of mass entertainments in Paris during the 19th century. . . an engrossing study." 
— F. Burkhard, Choice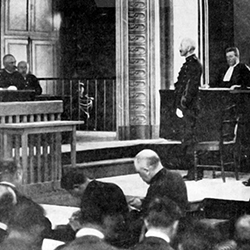 This lecture examines the emergence of photojournalism in Paris in the last third of the nineteenth century in relation to the importance of changing technologies of speed, especially in relation to the history of transportation. It contextualizes one of the most notorious global media events, "The Dreyfus Affair," in a broader visual culture of the news in which photography and film emerged as the key modes of news reporting.
---
---
---
Carol Berkin
Presidential Professor Emerita, CUNY Graduate Center
"Daughters of Liberty: 
Women in the American Revolution"
Thursday, October 30, 2014 — 7:00pm
College of Arts & Sciences Gallery / Wesley Foundation
  1210 Stanford Drive, Coral Gables, FL 33146
---
Carol Berkin, the inaugural speaker of the Edith Bleich series, is Presidential Professor Emerita at Baruch College and the CUNY Graduate Center. She is the author of First Generations: Women in Colonial America(1996); Jonathan Sewall: Odyssey of an American Loyalist (2000); A Brilliant Solution (2002); Revolutionary Mothers: Women in the Struggle for American Independence (2006); Civil War Wives (2009); and Wondrous Beauty: The Life and Adventures of Elizabeth Patterson Bonaparte (2014). She is a pioneer in early American women's history and also the author and editor of numerous textbooks, readers, and teaching guides for women's history.
"Carol Berkin has merged the craft of the skilled historian and the sensitivity of a master storyteller with her sensibilities as a pioneering scholar of women to produce the best narrative of how women of diverse backgrounds experienced the American Revolution." 
— Edith Gelles, author of Abigail & John: Portrait of a Marriage
| | |
| --- | --- |
| | From the protest against the Stamp Act through the long war to the signing of the Peace Treaty in 1783 and beyond, women were active participants in the struggle to establish American independence. These women took over the farms and shops when husbands and sons went to war so that the men would have something to come home to when peace returned. But they did more: as propagandists, fundraisers, spies, saboteurs, nurses, and soldiers, patriot women contributed to American success.  The same desire for freedom that made white women "daughters of liberty" led most African American and Native American women to support the British cause. The American Revolution was therefore not one war but many wars, each fought in the name of liberty and independence. |