Siddhartha Mukherjee
Assistant Professor of Medicine, Columbia University Medical Center

Can We THINK Our Way Out of Cancer?
Monday, March 27, 2017 at 7:00pm
Maurice Gusman Concert Hall
1314 Miller Drive, Coral Gables, FL 33146
Free & Open to the Public
---
" [In The Gene: An Intimate History, Mukherjee] nourishes his dry topics into engaging reading, expresses abstract intellectual ideas through emotional stories . . . [and] swaddles his medical rigor with rhapsodic tenderness, surprising vulnerability, and occasional flashes of pure poetry. . . . With a marriage of architectural precision and luscious narrative, an eye for both the paradoxical detail and the unsettling irony, and a genius for locating the emotional truths buried in chemical abstractions, Mukherjee leaves you feeling as though you've just aced a college course for which you'd been afraid to register—and enjoyed every minute of it." — The Washington Post

‌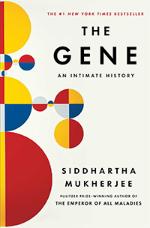 Siddhartha Mukherjee is Assistant Professor of Medicine at Columbia University and a cancer physician and researcher. His laboratory focuses on discovering new cancer drugs using innovative biological methods. He graduated from Stanford University and obtained his D. Phil. at the University of Oxford, where he was a Rhodes Scholar, before attending medical school at Harvard. Mukherjee trained in cancer medicine at the Dana Farber Cancer Institute of Harvard Medical School. He is the author of the #1 New York Times bestseller: The Gene: An Intimate History (Scribner, 2016), The Emperor of All Maladies: A Biography of Cancer (Scribner, 2011), which won the Pulitzer Prize, and The Laws of Medicine (Simon & Schuster/TED, 2015). He has published articles in Nature, The New England Journal of Medicine, The New York Times, and Cell.