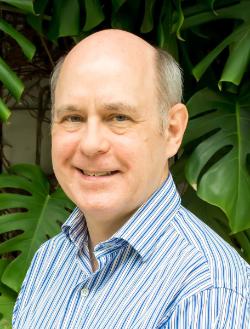 Professor Hugh M. Thomas received his B.A. and Ph.D. from Yale University and has taught at the University of Miami since 1988. His research focuses on the history of medieval Europe, particularly England, from the eleventh to the early thirteenth century. He is the author of four books. The first, Vassals, Heiresses, Crusaders, and Thugs: The Gentry of Angevin Yorkshire, published by the University of Pennsylvania Press in 1993, studied the minor aristocrats, particularly knights, of Northern England in the late twelfth and early thirteenth centuries. His second book, The English and the Normans: Ethnic Hostility, Assimilation and Identity after the Norman Conquest, 1066-c. 1220, was published by Oxford University Press in 2003. It studied how the Norman conquerors of England slowly came to merge with, and accept the identity of, the people they had conquered. His third book, The Norman Conquest: England after William the Conqueror came out in 2008 with Rowman & Littlefield, and is a textbook on the Norman Conquest and its impact. The fourth book, The Secular Clergy in England, 1066-1216, was published by Oxford University Press in 2014. The secular clergy consisted of those priests and other clerics who were not members of religious orders, and included most parish priests and many church officials. Though neglected in the scholarship, they were crucial to the intellectual, cultural, and religious developments associated with the Twelfth-Century Renaissance. His most recent book, Power and Pleasure:Court Life under King John, 1199-1216, was published by Oxford in 2020, and is a social and cultural history of the court of King John of England, 1199-1216. King John is most famous for being forced to issue Magna Carta, but also presided over a wealthy and splendid court. The book discusses various aspects of court life, including hunting, feasting, intellectual life, and material culture. It explores how the court helped the king build up soft power and how John's court fit into the long history of royal courts in Western Europe. In addition, Thomas has published a number of articles in various journals, including Albion, The English Historical Review, Speculum, and Anglo-Norman Studies. He has also given numerous papers throughout the U.S. and abroad.

Thomas has received research fellowships at the University of Pennsylvania; the National Humanities Center; All Souls College, Oxford University; and the Shelby Cullom Davis Center at Princeton University. He has also received funding from the ACLS and the National Endowment for the Humanities. In fall, 2017, he was a visiting professor at King's College, London, thanks to a Fulbright Fellowship. Here at the University of Miami, he was a Cooper Fellow in the College of Arts and Sciences from 2014-2017.

Thomas has served as Director of Undergraduate Studies and Director of Graduate Studies in the History Department. Besides a variety of courses on the Middle Ages he teaches a course on Religious War and Tolerance in the Western Religious Traditions.