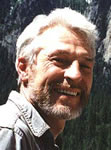 Bas C. van Fraassen is currently distinguished professor of philosophy at San Francisco State University. Until recently, he was McCosh Professor of Philosophy at Princeton University. He has also taught at Yale University, University of Southern California, and University of Toronto.
In The Scientific Image (1980), van Fraassen offered a novel interpretation of scientific activity, and reoriented the debate between realists and anti-realists about science. His proposed conception, constructive empiricism, emphasizes the significance of the construction of models in scientific activity. Laws and Symmetry (1989) extended the constructive empiricist approach further, and provided the groundwork for explaining physical phenomena without using the assumption that such phenomena are yielded by laws that can be said to cause or govern their behavior. In his most recent book, Scientific Representation (2008), van Fraassen develops a novel account of scientific representation, exploring along the way the intriguing connections between representation in science and art. He has also worked on the philosophy of quantum mechanics, philosophical logic, and epistemology.
He has been editor of the Journal of Philosophical Logic and co-editor of the Journal of Symbolic Logic. He has been awarded honorary degrees from University of Lethbridge, Notre Dame, and the Catholic University of Louvain. He is a Foreign Member of the Royal Netherlands Academy of Arts and Sciences, Titular Member of the Académie Internationale de Philosophie des Sciences, Corresponding Fellow of the British Academy, and Fellow of the American Academy of Arts and Sciences. He is the 1986 laureate of the Lakatos Award for his contributions to the philosophy of science.
Recent publications include: Scientific Representation: Paradoxes of Perspective (Oxford UP, 2008), The Empirical Stance (Yale UP, 2002), and Possibilities and Paradox: an Introduction to Modal and Many-Valued Logic (with J.C. Beall) (Oxford UP, 2003).
Against naturalism: A Parting of the ways
March 1, 2010

Listen to the podcast
The self: Beyond the illusions of reason
March 5, 2010
---
Marjorie Garber
Marjorie Garber is the William R. Kenan, Jr., Professor of English and of Visual and Environmental Studies at Harvard University, where she is also Chair of the Department of Visual and Environmental Studies and Director of the Carpenter Center for the Visual Arts. She is the past President of the Consortium of Humanities Centers and Institutes.
Professor Garber has published fifteen books and edited seven collections of essays. Her topics range from animal studies to literary theory, but her work has mostly been centered on Shakespeare. Shakespeare After All(Pantheon, 2004), which is based on her lectures at Yale and Harvard, received the 2005 Christian Gauss Book Award from Phi Beta Kappa. Newsweek magazine chose Shakespeare After All as one of the five best nonfiction books of 2004, and praised it as the "indispensable introduction to an indispensable writer ... Garber's is the most exhilarating seminar room you'll ever enter."
Her work on issues concerned with university culture includes her recent book, Patronizing the Arts (Princeton University Press, 2008), in which she argues for the centrality of the arts and culture in education today, and puts forward a vision of the university as patron of the arts. Her most recent book, Shakespeare and Modern Culture (Pantheon, 2008), focuses on the reciprocal relationship by which modern culture makes Shakespeare and Shakespeare makes modern culture. Professor Garber is currently at work on a collection of essays about the humanities, and on a new book about literature and its place in life. 




---
Daniel Mato
Daniel Mato is Professor of Social Sciences and Chair of the Program on Culture, Communication, and Social Transformations (PCCTS), at the Center for Postdoctoral Research, Universidad Central de Venezuela (UCV). He holds a Doctorate in Social Sciences (UCV), and has been a Visiting Professor at several universities in Latin America, Spain and the United States. He has been the chair of the Section on "Culture, Politics and Power" of the Latin American Studies Association (LASA), as well as of the Working Group on "Culture and Power" of the Latin American Council on Social Sciences (CLACSO). He is the author of numerous books and articles published in Spanish, as well as of several articles published in English in both books and academic journals. He was a plenary speaker at the Third International Crossroads in Cultural Studies Conference held in Birmingham, UK, in 2000. His most recent book is Crítica de la modernidad, globalización y construcción de identidades (1995), and his most recent coedited volumes are América Latina en tiempos de globalización (1996) and América Latina en tiempos de globalización II (2000).
Interculturality: Contexts, Usages, and Meanings
October 8, 2009