2020-2021 Stanford Distinguished Professors
This year, we are pleased to present a special sequence of the Stanford Distinguished Professors series: Stanfords Online.  We invite our UM community and friends to join us for a series of free webinars featuring acclaimed scholars.  Registration links will be posted below as they become avaialble.
Thursday, September 24 at 7pm
"Are Decolonial Humanities Possible?"
The impact of the broad and heterogenous Black Lives Matter movement has been felt in the academy and many universities find themselves in the process of determining how to respond to it beyond predictable declarations of support. At stake is the possibility of identifying and opposing racist dynamics and antiblackness that exist, not only as part of neoliberal structural adjustments in universities, but also within the very epistemologies of the liberal arts and sciences. Facing the darker sides of the modern Western and liberal humanities, this presentation explores the extent to which a decolonial turn in the humanities is possible.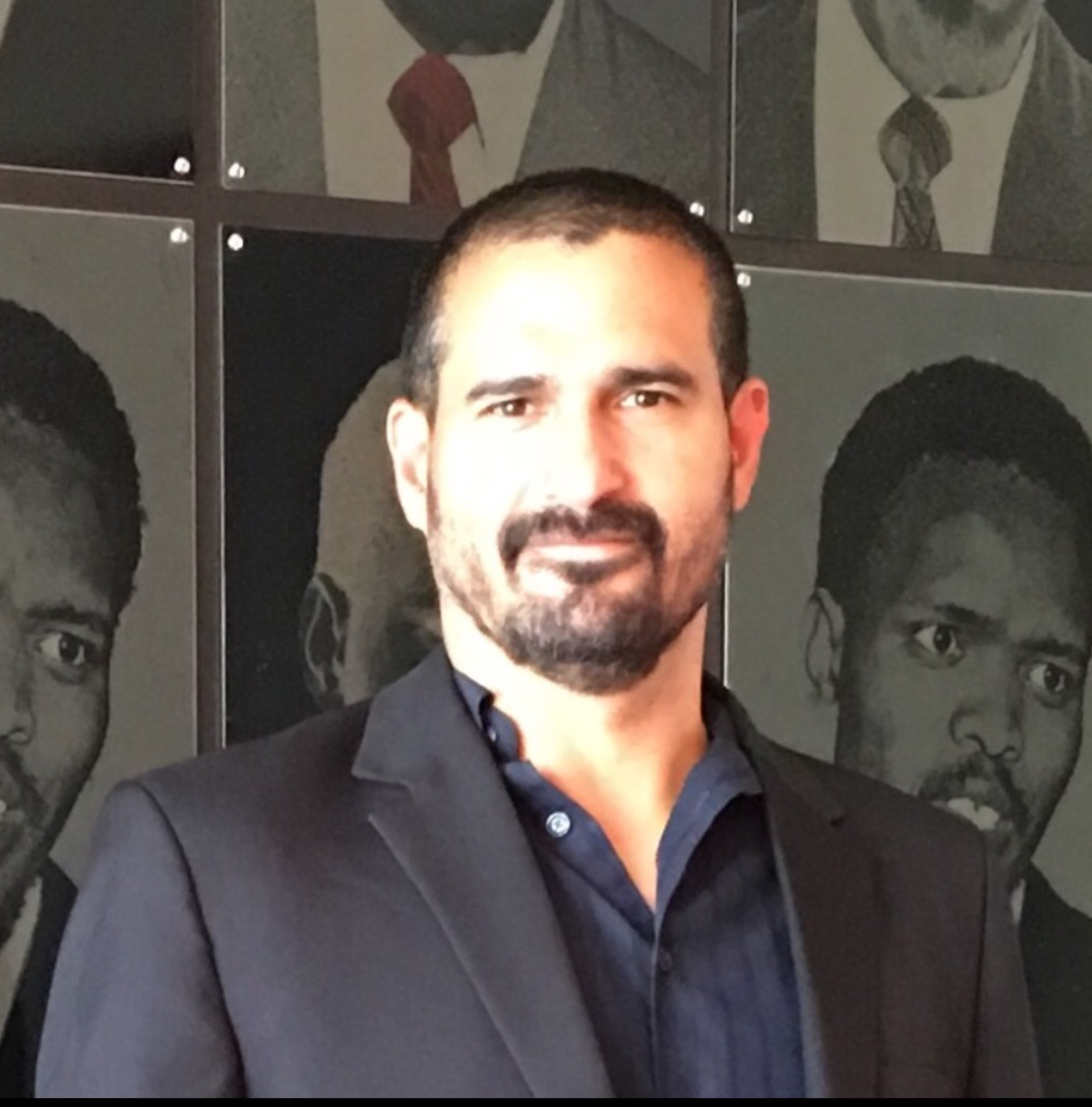 Nelson Maldonado-Torres is Chair of the Program in Comparative Literature and Director of the Rutgers Advanced Institute for Critical Caribbean Studies at Rutgers University, New Brunswick. He is also Professor of Latino and Caribbean Studies and faculty affiliate in the Graduate Program in Women's, Gender, and Sexuality Studies in the same institution. He is also co-chair of the Frantz Fanon Foundation, based in Paris, France, President emeritus of the Caribbean Philosophical Association (2008-2013) and served as Distinguished Visiting Scholar of the Academy of Science of South Africa (2018-2019). His areas of expertise include Africana, Latinx, and Latin American philosophy, race and ethnic studies, decolonial thought, and theory and philosophy of religion. His publications include Against War: Views from the Underside of Modernity (2008), La descolonización y el giro decolonial (2011), and the co-edited books Latin@s in the World-System: Decolonization Struggles in the 21st Century U.S. Empire (2005) and Decolonialidade e pensamento afrodiaspórico [Decoloniality and Afro-diasporic thought] (2018). He has also published numerous articles and book chapters on different dimensions of decoloniality. His work involves collaborations with extra-academic organizations such as the Blackhouse Kollective in South Africa, Lazos America Unida in New Jersey, and the Colectiva Feminista en Construcción in Puerto Rico.
---
Thursday, November 12 at 7pm
"1774: The Long Year of Revolution"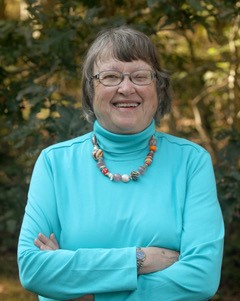 Professor Mary Beth Norton will discuss her new book, a narrative history of the "long year" of 1774, or the 16 months from December 1773 to April 1775, which historians have tended to overlook, for reasons Norton will explain. But John Adams later observed that the true revolution took place in the minds of the people before the battles at Lexington and Concord. The year 1774, Norton argues, was when that revolution occurred.
Mary Beth Norton is the author of five books and co-editor of several others. Her textbook, A People and a Nation, a survey of U.S. history written with five other authors, has been published in ten editions and has sold more than 500,000 copies. Norton is the Mary Donlon Alger Professor Emerita of American History at Cornell University. She lives in Ithaca, NY.
---
Friday, January 29th at 4pm
The 1918 "Spanish Flu" in Spain 
The 1918–1919 influenza pandemic was the most devastating epidemic in modern history.  Dr. Antoni Trilla, professor of Preventive Medicine and Public Health and Dean of Faculty of Medicine and Health Sciences at The University of Barcelona, will review some epidemiological and historical data about the 1918–1919 influenza epidemic in Spain during this virtual lecture. Trilla will discuss the progression of the influenza epidemic including its likely spread from France to Spain (perhaps as the result of the heavy railroad traffic of Spanish and Portuguese migrant workers to and from France), its devastating impact, and its characterization as the "Spanish flu," despite contrary evidence on its origins.  One hundred years later, Spain, like the rest of the world, is suffering the COVID-19 pandemic.  Some features of the current coronavirus prevention and control strategies resemble those used in 1918-1919.  History repeats itself from time to time, and Trilla argues that society has an opportunity to learn several lessons from the 1918 epidemic.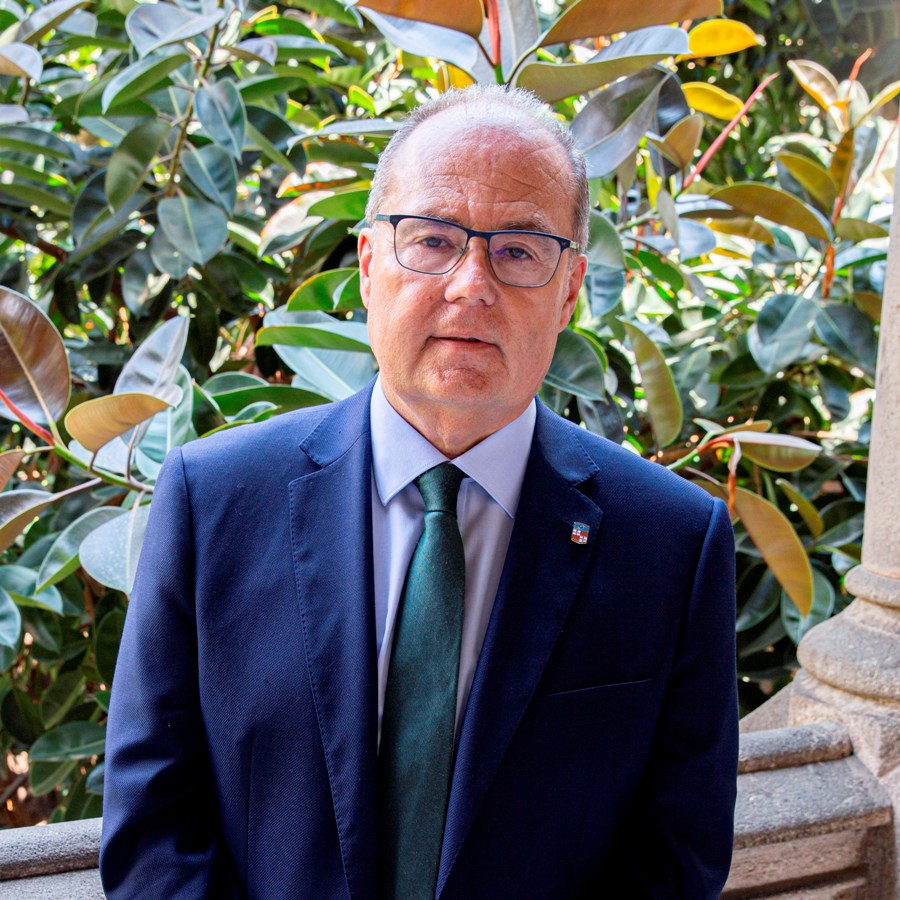 Dr. Antoni Trilla is Research Professor at ISGlobal and Dean of the Faculty of Medicine and Health Sciences at the University of Barcelona (UB).  As an expert in infectious diseases, Dr. Trilla coordinates the High Level Isolation Unit (UAAN), chairs the Scientific Advisory Committee for Emerging Infections of Catalonia, and is scientific advisor for the European Center for Disease Control (ECDC).  Trilla is also Head of the Preventive Medicine and Epidemiology Unit and teaches Preventive Medicine and Public Health at the Hospital Clinic of Barcelona-UB.  He has authored more than 250 original papers published in peer-reviewed journals and has been principal or associate investigator in 25 research projects.
Dr. Trilla completed his MD and PhD at the University of Barcelona as well as Master's degrees in Hospital and Health Services Management and Health Economics and Health Management.  He is board certified in Internal Medicine and in Preventive Medicine and Public Health.  He is a member of the Institut d'Estudis Catalans (IEC), of the Reial Acadèmia de Medicina de Catalunya (RAMC), and of the Governing Board of the Barcelona College of Physicians (CoMB).  Previous positions include director of Quality and Clinical Safety at the Hospital Clínic, and president of the Catalan Agency for Health Quality and Assessment (AQuAS).
---
Tuesday, April 27 at 7pm
What if Black Women Have Always Been the Vanguard of Voting Rights?
When we appreciate what an open secret Black women's disenfranchisement was in 1920, the facts of the 19th Amendment fit awkwardly with events that feature light shows, period costumes, and marching bands. Members of Congress who promulgated the 19th Amendment, state lawmakers who ratified it, and suffragists themselves all understood that nothing in its terms prohibited states from strategically using poll taxes, literacy tests, and understanding tests to keep Black women from registering to vote. Nothing in the new amendment promised to curb the intimidation and violence that threatened Black women who came out to polling places.  Indeed, as Professor Martha Jones points out, voting rights and voter suppression went hand in hand in 1920. When it comes to the story of women's suffrage and the 19th Amendment, two myths dominate. The first is that when the Amendment became law, all American women won the vote. We even hear that women were thereby guaranteed the vote. The second myth is that, on the contrary, no Black American women gained the vote in 1920. Racism kept Black women from the polls. It is time to replace myths with history.
Martha S. Jones is the Society of Black Alumni Presidential Professor, Professor of History, and a Professor at the SNF Agora Institute at The Johns Hopkins University. She is a legal and cultural historian whose work examines how black Americans have shaped the story of American democracy.  She is author of Vanguard: How Black Women Broke Barriers, Won the Vote, and Insisted on Equality for All (2020), selected as one of Time's 100 must-read books for 2020.  Her 2018 book, Birthright Citizens: A History of Race and Rights in Antebellum America (2018) won numerous awards including the Organization of American Historians Liberty Legacy Award and the American Historical Association Littleton-Griswold Prize, and the American Society for Legal History John Phillip Reid book award.
Professor Jones holds a Ph.D. in history from Columbia University and a J.D. from the CUNY School of Law, which bestowed upon her the degree of Doctor of Laws honoris causa in 2019. Prior to her academic career, she was a public interest litigator in New York City, recognized for her work a Charles H. Revson Fellow on the Future of the City of New York at Columbia University.  She is an immediate past co-president of the Berkshire Conference of Women Historians, and today serves on the boards of the Society of American Historians, the National Women's History Museum, the US Capitol Historical Society, the Johns Hopkins University Press, the Journal of African American History and Slavery & Abolition.