2021-2022 Stanford Distinguished Professors
Thursday, April 7 @ 7:00 pm, Lakeside Pavilion, University of Miami Gables Campus [see map below]
Stephanie Burt: "Does Poetry have a Future?"
Registration Required. In-person: Register here. Virtual: Register here.
Great poems present intimate moments, intense feelings, ways to look back at the past--so we have often been asked to believe; poems express mixed feelings, lament what's gone, react to what cannot be helped. Yet much of our energy, much of the time, today, goes into imagining a better tomorrow or preparing for a worse one: working to make the world of tomorrow less racist, or less wasteful, or less dangerous, or less stressful, than the world of today. Can poems contribute to those efforts? How? Why? Which ones?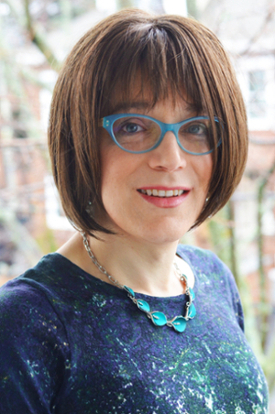 Stephanie Burt is a professor of English at Harvard University with interests in 20th and 21st century poetry; science fiction; literature and geography; contemporary writing; comics and graphic novels; literature; and other arts. Burt received a BA from Harvard University in 1994 and a PhD in English from Yale University in 2000. An accomplished writer, the following is a selection of her work: Advice from the Lights (2017); The Poem Is You: 60 Contemporary American Poems and How to Read Them (2016); Belmont Poems (2013); Close Calls With Nonsense: Reading New Poetry (2008); The Forms of Youth: Adolescence and 20th-Century Poetry (2007); Parallel Play (2006); editor, Randall Jarrell on W. H. Auden (2005); "'September 1, 1939 Revisited' or, Poetry, Politics, and the Idea of the Public" (2003); Randall Jarrell and His Age (2002); and Popular Music (1999).
Location: Lakeside Pavilion, University of Miami Gables Campus, 1280 Stanford Drive, Coral Gables, FL 33146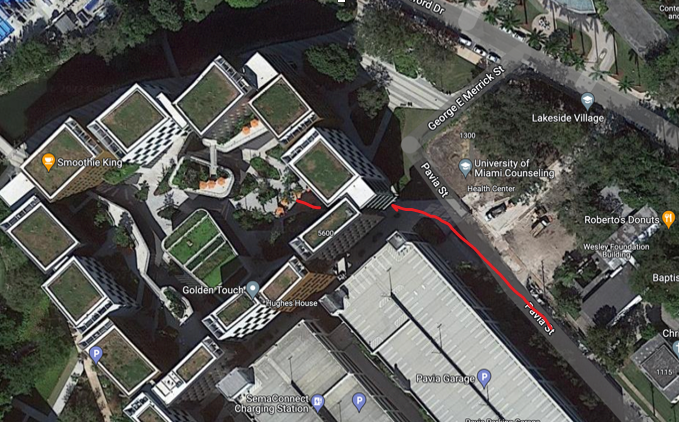 Exit Pavia Parking garage and turn left. You will continue straight until you reach the Lakeside Village courtyard. In the courtyard you will see signs directing you into the Lakeside Village Pavilion.
Thursday, October 14 @ 7:00 pm
An Evening with Valeria Luiselli
Valeria Luiselli is an acclaimed and politically engaged writer whose most recent novel, Lost Children Archive, grapples with child migration as an important topic. In her lecture at the University of Miami, Luiselli will reflect on her writing and its ongoing relationship to current events.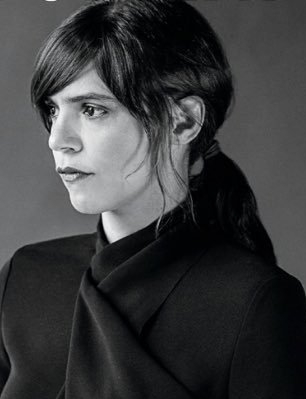 Valeria Luiselli was born in Mexico City and grew up in South Korea, South Africa, and India. An acclaimed writer of both fiction and nonfiction, she is the author of Sidewalks, Faces in the Crowd, The Story of My Teeth; Tell Me How It Ends: An Essay in Forty Questions, and Lost Children Archive. She is the recipient of a 2019 MacArthur Fellowship and the winner of DUBLIN Literary Award, two Los Angeles Times Book Prizes, The Carnegie Medal, an American Book Award, and has been nominated for the National Book Critics Circle Award, the Kirkus Prize, and the Booker Prize. She has been a National Book Foundation "5 Under 35" honoree and the recipient of a Bearing Witness Fellowship from the Art for Justice Fund. Her work has appeared in The New York Times, Granta, and The New Yorker, among other publications, and has been translated into more than twenty languages. She is a Writer in Residence at Bard College and lives in New York City.
Thursday, February 3 @ 7:00 pm
Daphne A. Brooks: "Blackface Broken Records: White Women, 'Black' Sounds & the Rise of Radical Blues Women" 
What is the relationship between early twentieth century white women blackface entertainers, the birth of the classic women's blues craze, and the origins of America's most famous opera, Porgy and Bess? This lecture digs deep into the archives of an array of pioneering musicians, playmakers, vaudeville performers, and theater artists in order to trace the throughlines between the oft-overlooked history of minstrel women, postbellum racial terror, Black women's musical genius, and the genesis of a Gershwin and Heyward production whose songs ("Summertime," "I Loves You, Porgy") are legendary. As this talk reveals, this moment of maelstrom ultimately created the conditions for African American women's new experiments in sound that changed the course of the modern era.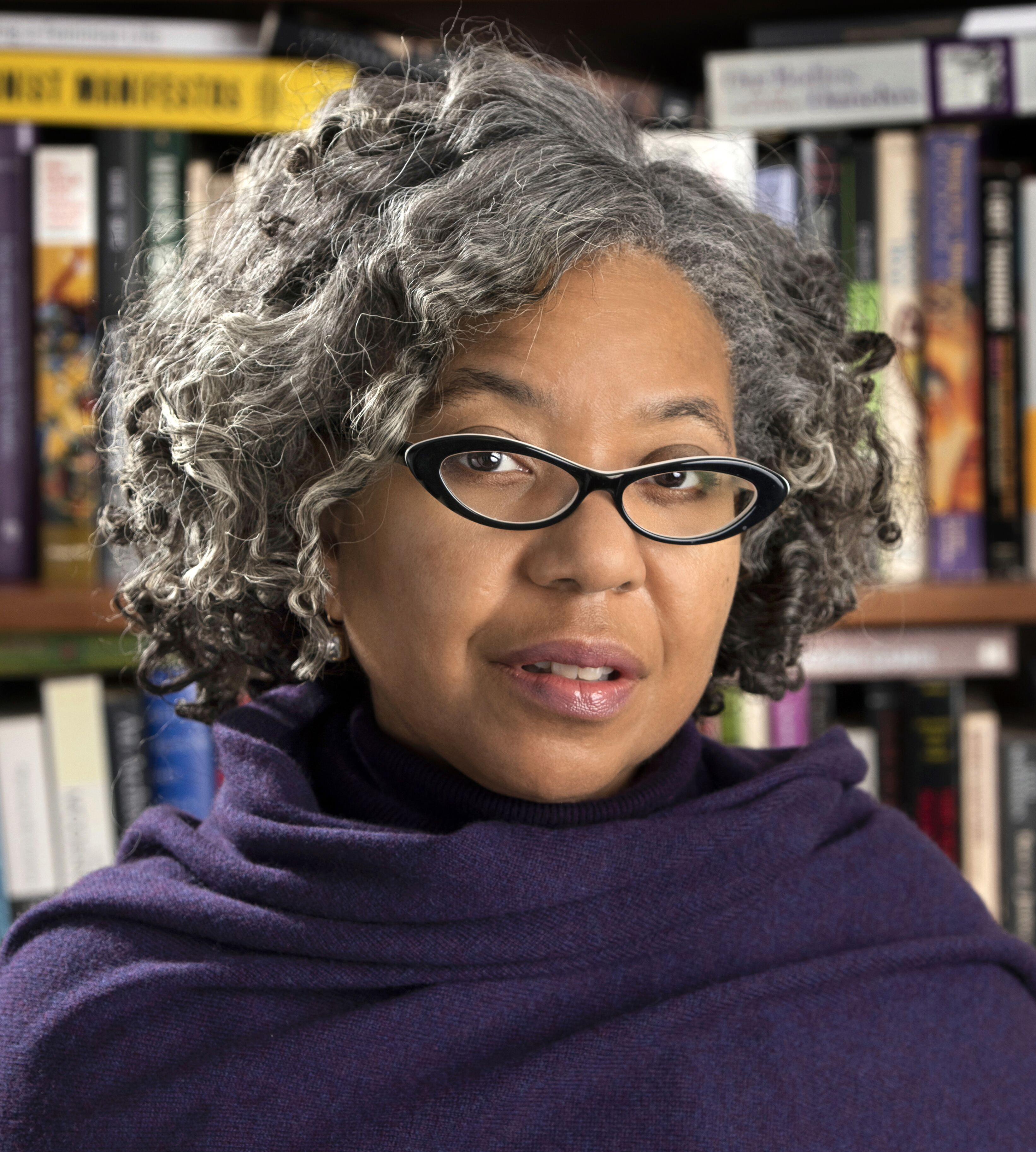 Daphne A. Brooks is William R. Kenan, Jr. Professor of African American Studies, American Studies, Women's, Gender, and Sexuality Studies, and Music at Yale University. She is the author of Bodies in Dissent: Spectacular Performances of Race and Freedom, 1850-1910 (Durham, NC: Duke UP, 2006), winner of The Errol Hill Award for Outstanding Scholarship on African American Performance from ASTR; Jeff Buckley's Grace (New York: Continuum, 2005) and Liner Notes for the Revolution: The Intellectual Life of Black Feminist Sound (Harvard University, February 2021). 
Thursday, March 3 @ 7:00 pm, Kislak Center, University of Miami Libraries 
John McNeill: "Ingredients of Industrialization: Ecological Teleconnections and Global Environmental History" 
Registration required. (In-person and Virtual Program.)
This lecture presents a new perspective on the history of the Industrial Revolution by focusing attention on the environmental consequences of production of ever-increasing quantities of fibers, ores, lubricants and other components of nineteenth-century industry. Examples include East African elephant ivory, New Zealand wool, North American bison leather among others.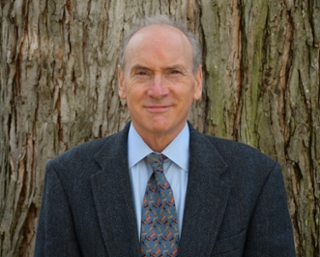 John McNeill was born and raised in Chicago and remains passionately devoted to the professional sports teams of the Windy City. He earned, or at any rate was awarded, a B.A. from Swarthmore College and a Ph.D. from Duke University. Since 1985 he has cheerfully served as a faculty member of the School of Foreign Service and History Department at Georgetown. From 2003 until 2006 he held the Cinco Hermanos Chair in Environmental and International Affairs, until his appointment as University Professor. He teaches world history, environmental history, and international history at Georgetown; and writes books, and directs Ph.D. students, mainly in environmental history. He has served as president of both the American Society for Environmental History (2011-13) and the American Historical Association (2019), and is an elected member of the American Academy of Arts and Sciences and the Academia Europaea.